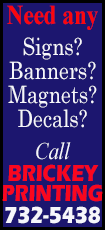 The Nashville Predators' captain lifted his team to perhaps their most dramatic win of the season Friday night, scoring his second goal of the game at 1:29 of overtime to cap a 3-2 win over the New Jersey Devils at Bridgestone Arena.

It was the 15th goal this season for Weber, tops among NHL defensemen. It came in the first game after he left Tuesday night's 4-3 win in Winnipeg with an upper-body injury early in the third period.

Weber was termed "day-to-day" Thursday by coach Barry Trotz, but came through the morning skate Friday in good shape and shouldered his standard 25:57 workload.

"I think it was good Shea decided to play tonight," Trotz said. "I think he should get more consideration (for the Norris Trophy) because he's having his best year ever. He's one of the best at his position, plain and simple."

"Our captain stepped up like he always does," Nashville goalie Carter Hutton said.

So did Hutton (13-8-2), who stoned right winger Michael Ryder on a breakaway in overtime, moments before Weber took a drop pass from center Colin Wilson in the high slot and wristed a 24-footer past goalie Cory Schneider (10-10-8).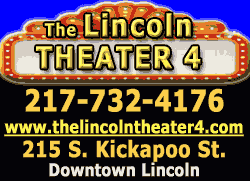 Hutton's stop on Ryder was his 24th and final save, helping the Predators (25-23-8) win for the fourth time in six games. They moved within five points of Vancouver for the final playoff spot in the Western Conference when the Canucks lost 4-3 at Winnipeg.

For Hutton and Weber to play starring roles in overtime, though, Nashville needed a hero in the final seconds of regulation.

Enter center David Legwand. Taking advantage of some puck luck — defenseman Roman Josi's slapper from just inside the blue line caromed off the stick of right winger Jaromir Jagr right to him — Legwand teed up a one-timer from the right faceoff circle and beat Schneider at 19:49.

It was Legwand's 10th goal of the season and arguably his biggest since potting a game-winner when the Predators eliminated Detroit in the first round of the 2012 Western Conference playoffs.

"Putting together as many (wins) as you can before (the Olympic) break will be huge," Legwand said. "Every two points you can get is critical."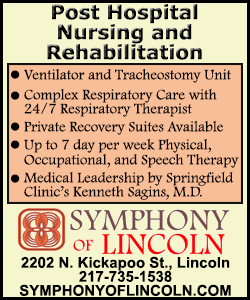 Meanwhile, New Jersey (23-21-12) had to settle for the overtime point again as it lost for the third time in four games and finished its three-game road trip through the Central Division at 1-1-1.

"We played hard, put ourselves in a position to win and just didn't close it out," said Schneider, who notched 30 saves. "We kind of held them at bay, did the right things and then the puck popped open to a wide-open guy on the tying goal. That's how it goes sometimes."

After Weber's slapper initiated scoring at 6:45 of the first, left winger Patrik Elias evened the score at 13:00 of the second with his 11th goal. Elias snapped a 30-foot wrister in and out of Hutton's glove hand as the sellout crowd of 17,207 groaned.

The 41-year old Jagr supplied his 17th goal of the season and 698th of a brilliant 20-year NHL career at 18:59 of the second period to snap a 1-1 tie. Jagr's wrist shot from the right faceoff circle appeared to hit Hutton's midsection and squirt through an opening near the right goal post.

It appeared that Jagr would extend his NHL record for game-winning goals to 123. But Legwand took advantage of a good bounce, Hutton came up with a big save and Weber delivered the game-winner.

"We just grind away," Weber said. "We just have to find a way and that is what we are sticking to right now."

NOTES: New Jersey LW Patrik Elias' overtime goal in Dallas on Thursday night was the 16th of his career, moving him past Sergei Fedorov and Mats Sundin for second in NHL history. Teammate RW Jaromir Jagr is the all-time leader with 18. ... Nashville C Matt Cullen and LW Viktor Stalberg each missed their third straight game with upper-body injuries sustained in a 5-4 shootout loss Jan. 24 in Calgary. ... Devils D Eric Gelinas was sent back to the team's AHL affiliate in Albany on Friday. Gelinas is second among rookie defenseman in scoring with six goals and 16 assists in 44 games, but coach Peter DeBoer told the Newark Star-Ledger that Gelinas needed to work on his defense. ... Predators C Colton Sissons, who made his NHL debut in Winnipeg on Tuesday night and drew an assist, got the start alongside Paul Gaustad and Rich Clune.
[© 2014 Thomson Reuters. All rights reserved.]
Copyright 2014 Reuters. All rights reserved. This material may not be published, broadcast, rewritten or redistributed.