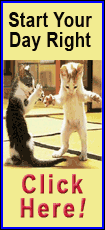 Goaltender Anton Khudobin stopped 26 shots and left winger Jeff Skinner notched his team-leading sixth game-winning goal as the Hurricanes defeated St. Louis 3-1 on Friday night, halting the Blues' three-game winning streak.

The Hurricanes (25-20-9) improved to 11-4 in their last 15 games, posting a 20-point month, trailing only the Stanley Cup season of 2005-06 for the team's best-ever January.

And the victory was accomplished against one of the NHL elite teams, against a team that has outscored opponents 60-31 in the third period.

"We have a lot of respect for that team ... they are good," said Carolina coach Kirk Muller. "We said to ourselves that we had to bring our A game to this one if we wanted some good results. Right from the start I felt our guys were focused and came out hard and we put together a real good 60 minutes."

Right winger Alexander Semin scored into an empty net with 1:04 left to seal it for Carolina with his 13th goal of the season.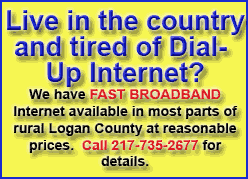 Meanwhile, St. Louis (36-12-5), which managed just 17 shots through two periods, came into the game 17-3-1 this season against the Eastern Conference, but lost to Carolina and the New Jersey Devils within the last 10 days for only the team' third regulation road losses since Dec. 2.

"We talked about playing a high tempo game and skating, and it was important to put the pucks in the right areas against them," Muller said. "We had to make this game 200 feet because if you have turnovers they come right back at you."

St. Louis coach Ken Hitchcock said his team didn't have a very good response to Carolina's tight-checking game.

"They were on top of us and we weren't communicating or hungry," Hitchcock said. "We had the body language that it was too hard."

Khudobin held the NHL's second-leading scoring team at bay with several timely saves, improving to 12-4 this season while not allowing more than three goals in any of his 17 appearances.

"I get ready for every game just like any other game. To be honest I didn't know they are second in scoring, but it's great to stop a team like this," Khudobin said. "All of our defensemen and forwards have been playing great lately and I really didn't face a lot of tough shots. The last five or six games have been easier for me."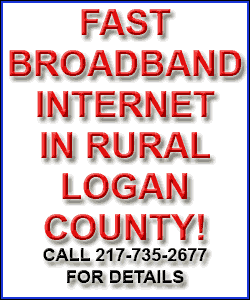 St. Louis hit the post twice during a 40-second span starting with defenseman Jay Bouwmeester's shot with 2:02 left, but the Blues couldn't capitalize down the stretch.
"Sometimes it happens in a game like that, and at the end everybody was expecting them to come hard," Khudobin said.

Carolina led going into the third period for just the 18th time in 54 games thanks to Skinner's team-leading 23rd goal of the season that made it 2-1. He scored 1:51 into the second period off a faceoff won by center Jordan Staal. It was just Skinner's second goal in the last 10 games after he had been on a tear with 17 during a 17-game span.

"When we are playing our game speed is a big part of it and we wanted to come out and have a good start because if you don't that's a team that can really jump on you and it's tough to get back into the game," said Skinner, who finished with a team-best six shots on St. Louis goalie Jaroslav Halak. "It was a good start and we were able to maintain it."

The two teams traded power-play goals in the first period.

Carolina left winger Nathan Gerbe scored his 12th of the season with a one-timer from the right circle after taking a cross-ice pass from the left point from defenseman and former Buffalo teammate Andrej Sekera. St. Louis center David Backes scored just 12 seconds into a man-advantage opportunity, netting his 18th goal of the season and first in 11 games.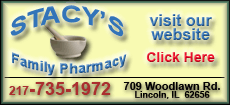 NOTES: St. Louis last won in Carolina on Oct. 28, 2009. ... Injured Carolina G Cam Ward was in the net for the Charlotte Checkers at Lake Erie on Friday night in his first minor league action since the 2005-06 season. He is on a conditioning stint with the AHL club after missing 15 games with a lower-body injury. ... Carolina RW Patrick Dwyer returned to the lineup after missing four games with an upper-body injury. ... The Hurricanes scored first for just the 20th time in 54 games. ... St. Louis C David Backes scored his 150th career goal. ... Carolina LW Nathan Gerbe's goal total of 12 is one more than his last two seasons combined for Buffalo — a span of 104 games. ... The Hurricanes began a four-game homestand prior to the Olympic break. ... The Blues, 28th in the NHL in penalty minutes, took three minors in the first 11:25 on Friday night.
[© 2014 Thomson Reuters. All rights reserved.]
Copyright 2014 Reuters. All rights reserved. This material may not be published, broadcast, rewritten or redistributed.