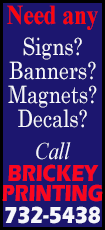 On Saturday night, the Railer diesel engine took a while to get going, but as diesel engines do, once it got fired up and heading down the road, it showed the power and performance you would expect as the Railers crushed Southeast 70-47. The win improves the Railer record to 21-2 and keeps them with an eye on the conference title at 10-1.

The main gear of the engine, Gavin Block, continued his ever-improving play, leading the team with 22 points and nine rebounds. The junior has averaged almost 19 points a game over the last 10 games for the Railers. All this from someone who did not hit his first field goal until the middle of the third quarter. However, it was not just Block starting slowly on Saturday night.

"We saw it in pregame," head coach Neil Alexander said after picking up his 547th win at Lincoln. "They (Southeast) had some hop to their steps during warm-ups and we — we just seemed to be out there."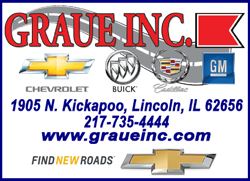 Southeast got on the board first with a 3-pointer that was answered by a basket from Edward Bowlby. The senior was on his way to one of his best games of the season with 18 points on 7-of-8 shooting and a team-high three steals. But, the target of being the No. 3 team in the state gave the Spartans the extra incentive they needed as they quickly built an 8-2 lead over the Railers. Throughout much of the first quarter, Lincoln just seemed to be a step slower than the host squad.
After a pair of free throws from Block, Tyler Horchem converted a turnover into points. After a tip-away by Joey Olden, Horchem tipped the ball down the court and chased it down for the layup. After another 3 from Southeast, Horchem delivered his only 3 of the night, a shot that ties him for 21st overall on the list of all-time 3s made (with Chuck Miller, 91). Block continued his mastery at the free-throw line after being fouled on a 3- pointer and making all three attempts to knot the game at 12.
The play that could have changed the game occurred at the 2:24 mark when Block picked up his second foul, sending him to the bench. A basket from Southeast gave them a 14-12 advantage heading into the second quarter. Before that, the Railers had trailed after the first quarter only once this season.
A basket from Olden tied the game at 14. With Block on the bench, the scoring would have to be picked up somewhere, and the Railers' Mr. Steady stepped up. Bowlby knocked down two 3-pointers, and after Adam Conrady drained a baseline jumper, the six-point deficit the Railers were facing early had been turned into a seven-point lead at 22-15.
Foul trouble pestered Lincoln in the first half as Block, Bowlby and Olden all sat after picking up their second fouls. For many teams, getting to your eighth and ninth players down the bench may break up some of the rhythm. Coach Alexander has said before that the depth of this team is one of its strengths, and that certainly was evident Saturday night.
"The way our bench has been playing as of late has given us coaches a great deal of confidence in them," Alexander said. "Anyone we put in there has shown they can do the job we ask them to do. It is a big plus."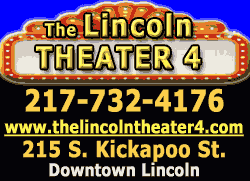 Will Cook continued his perfectly timed 3s with a shot from the corner. If one Cook is good, two are better, as Max Cook scored after a classic spin move in the lane and layup to put Lincoln up 27-21. Bowlby extended the lead with another 3-pointer, and then foul trouble caught up with Southeast. Big man Jaylen Henry crashed the boards on an offensive rebound, battling with Bowlby. Henry was able to make the basket, and many thought the ensuing whistle would send Bowlby to the bench with his third. However, the official making the call indicated Henry had used a little too much elbow in making space, and he headed to the bench with his third while wiping out the basket.
The game's first "ouch" moment, if you're Southeast, came seconds later, when Will Cook answered the nullified basket by the Spartans by sinking a wide-open 3-pointer as Lincoln took their first double-digit lead of the night at 33-23. The nine-point lead the Railers had was thanks to some good shooting, 58 percent from the field, including 67 percent from 3-point range. Up nine and their leading scorer with only five free throws, Lincoln seemed to be in a good spot.
Or, so you would think.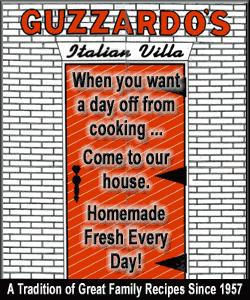 Southeast came out from the locker room on a quick 6-0 run to bring the game to a one-possession contest at 35-32. Three more free throws from Block were answered by one of six 3s from freshman Isaiah Walton to bring the game back to three again. After Block connected on his first field goal of the night, another 3 brought the Spartans (10-10, 7-4) to 40-38, as close as they had been since the early stages of the second quarter.
Cue the next gear.
The Railers blistered Southeast with a 30-9 run, using mostly dribble drives to the basket, to pull away for the win. After Olden started the run, a 3 from the right corner by Payton Ebelherr pushed the lead to nine. Block scored on a spin move, and Bowlby made a nice catch of a lob pass, came down, gathered himself and went up for a reverse layup. Block then continued to dominate in the lane with a layup and then another, this one while being fouled. Southeast was able to get a score, but the trio of Max Cook, Bowlby and Block put the finishing touches on this one. After more drives down the lane, Block ended the scoring with a 3 from the near corner.
The Railers were led by three in double figures, with Block topping the scoring with 22, Bowlby adding 18, and Max Cook had another great game as the floor general while scoring 10 points. Will Cook added six, Horchem scored five, and Olden chipped in with four. Ebelherr had a 3-pointer, while Conrady scored two.
It was a very good weekend for the Railers, getting two conference wins over teams they should have beaten. Still some issues to fix, but playing much better, and now that we are in February, everything is pointing to how the seeds will fall for the upcoming regional.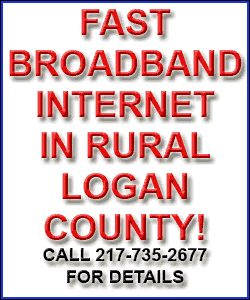 Of course, there is that game scheduled for Feb. 28, at this point a possible matchup of two of the top three teams in the state. I do have a Twitter account, but am not on it like a lot of folks, but I'd like to offer a hashtag for that game against Lanphier. Let's start something with #packroysanderson.
However, there are games to be played before then. Lincoln only has one game this week, a home date with the Senators of Springfield on Saturday night. It is a game they should win, but at this point, you can't overlook any opponent.
___
LINCOLN (70)
Block 6-10 9-11 22, Bowlby 7-8 1-1 18, M.Cook 3-7 4-5 10, W.Cook 2-3 0-0 6, Horchem 2-5 0-0 5, Olden 2-5 0-0 4, Ebelherr 1-2 0-0 3, Conrady 1-3 0-0 2, Krusz 0-1 0-0 0, Perry 0-0 0-0 0, Dunovsky 0-0 0-0 0, Kirby 0-1 0-0 0. Team 24-45 14-17 70. 3-point field goals 8-19 (Bowlby 3-4, W.Cook 2-3, Ebelherr 1-1, Block 1-3, Horchem 1-4, Kirby 0-1, M.Cook 0-1, Olden 0-2).
SOUTHEAST (47)
Walton 18, Williams 8, Henry 8, Hughes 7, Hill 3, Bakari 2, Ousley 1. Team 17-42 4-11 47. 3-point field goals 9-21 (Walton 6, Williams 2, Hughes)
LCHS 12-23-12-23 70
Southeast 14-12-12-9 47
[By JEFF BENJAMIN]
Click here to respond to this article.
Jeff Benjamin's Railer basketball articles