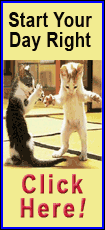 The companies and the National Institutes of Health (NIH) will share scientists, tissue and blood samples, and data, to identify targets for new drugs for diseases such as Alzheimer's, Type 2 diabetes, rheumatoid arthritis and lupus, the Journal said.

The collaboration, called the Accelerating Medicines Partnership, will cost about $230 million and involves drugmakers such as Bristol-Myers Squibb Co, Johnson & Johnson, GlaxoSmithKline, Takeda Pharmaceuticals and Sanofi. (http://link.reuters.com/guw56v)

The agreement prohibits participants from using any discovery for their own drug development until the project makes data public on that discovery.

The NIH, GlaxoSmithKline, Bristol-Myers, Sanofi, Takeda, and Johnson & Johnson could not be immediately reached for comments by Reuters.

(Reporting by Shubhankar Chakravorty in Bangalore; Editing by Supriya Kurane)
[© 2014 Thomson Reuters. All rights reserved.]
Copyright 2014 Reuters. All rights reserved. This material may not be published, broadcast, rewritten or redistributed.