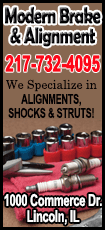 Senator Michael Bennet of Colorado, chairman of the Democratic Senatorial Campaign Committee, also attended the White House meeting along with Guy Cecil, executive director of the committee, said the aide, speaking on condition of anonymity.
Republicans need a net gain of six seats on Election Day to take the Senate, now held by Democrats, 55-45.
Troubled by Obama's low approval ratings, a number of Senate Democrats in tough races have begun to distance themselves from the president in their re-election campaigns.
Obama needs Democrats to have any chance of having any legislative successes this year, such as his push to reduce the gap between rich and poor.
The president plans to hold a reception at the White House on Tuesday with House Democrats and address Senate Democrats at their annual retreat in Washington on Wednesday.
At Monday's meeting, Obama and Reid did not discuss the senator's comments last week opposing the president's push for expanded authority to negotiate trade deals, the party aide said.
(Reporting by Thomas Ferraro and Steve Holland; editing by Jonathan Oatis)
[© 2014 Thomson Reuters. All rights reserved.]
Copyright 2014 Reuters. All rights reserved. This material may not be published, broadcast, rewritten or redistributed.