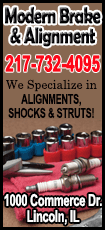 The former teacher, Andrea Michelle Cardosa, was charged with abusing two girls over a 13-year-period while teaching at schools they attended in Riverside and Perris, both suburbs east of Los Angeles, said John Hall, a spokesman for the Riverside County District Attorney's office.

Cardosa was arrested on a $5 million arrest warrant late on Monday afternoon in Perris by a Riverside County sheriff's warrant team, Hall said.

The case grew out of a video posted on YouTube earlier this month in which a woman confronted Cardosa and accused her of abuse, he said.

Cardosa could not immediately be reached for comment. Her attorney was also not immediately available.

Officials for the Alhambra Unified School District, where Cardosa had been working as a high school assistant principal, said they received an email with a link to the YouTube video and immediately notified police.

On the YouTube video, 28-year-old Jamie Carillo confronts a woman, identified as Cardosa, with sexual abuse allegations and tells her she ruined her childhood. Carillo claims the abuse took place over several years in Riverside, east of Los Angeles.

In the video, the woman expresses regret and says the abuse was not anything she had intended.

Cardosa is to be arraigned on Thursday in Riverside, Hall said.

(Reporting by Sharon Bernstein; editing by Eric M. Johnson, Edith Honan and Andre Grenon)
[© 2014 Thomson Reuters. All rights reserved.]
Copyright 2014 Reuters. All rights reserved. This material may not be published, broadcast, rewritten or redistributed.