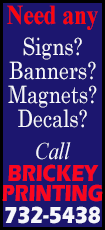 The comments from the Social Democrat minister strike a different tone from the line taken so far by conservative Chancellor Angela Merkel, who said last week there was no question of sanctions at the moment.
"I think we must now show sanctions as a threat," Steinmeier told Germany's ARD television in an interview late on Monday, adding that Germany had to be ready to opt for these measures if the situation did not improve.
Ukraine has been hit by more than two months of unrest following a decision by President Viktor Yanukovich not to pursue trade and other deals with the European Union. Ukraine is now in a tug-of war between Russia and the West.
The United States and EU are in preliminary discussions about possible financial assistance for Ukraine once a new government is formed, a U.S. State Debarment spokeswoman said on Monday.
(Reporting by Thomas Seythal; writing by Madeline Chambers; editing by Stephen Brown)
[© 2014 Thomson Reuters. All rights reserved.]
Copyright 2014 Reuters. All rights reserved. This material may not be published, broadcast, rewritten or redistributed.