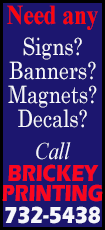 In a 102-95 comeback victory over the New Orleans Pelicans Monday night, the Spurs relied on their two future Hall of Fame veterans — point guard Tony Parker and forward Tim Duncan — to erase a 14-point fourth-quarter deficit with a 38-19 blitz.

Parker scored 21 of his game-high 32 points in the second half and Duncan rebounded from a rough first half to score 21 points to lift the Spurs (35-13) to the win.

"Obviously, down the stretch, Tony Parker was a monster, just a monster," coach Gregg Popovich said as the Spurs defeated the Pelicans for the 10th time in 11 meetings. "Tony started the sideline pick-and-roll, and Tony pretty much carved them up."

The Pelicans (20-27) led by as many as 14 points one minute into the fourth quarter, but the Spurs exploded for 21 of the next 25 points in a 6:08 span to take an 87-84 lead.

After guard Marco Belinelli got things started with a layup and foul shot, reserve guard Patty Mills nailed a 20-foot jumper and a 3-pointer.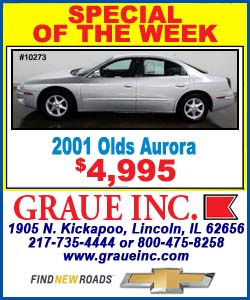 Then forward Danny Green, playing for the first time in 10 games, hit five straight points as the Spurs drew within 82-80. Parker tied the game at 82 with a floater in the lane, but guard Eric Gordon nailed a right-hand hook in the lane to give the Pelicans their final lead, 84-82.

San Antonio took the lead for good on Matt Bonner's 3-pointer from the right wing to put San Antonio ahead, 85-84 with 5:26 left, part of a 20-11 closing spurt. The 38 points were the most allowed in a quarter by the Pelicans this year.

"It's a team thing," New Orleans coach Monty Williams said of the fourth-quarter collapse in which the Pelicans shot just 38 percent and committed five turnovers while allowing the Spurs to hit 60 percent from the field and make 11 of 13 free throws. "It's easy to point fingers at the guys who were in those situations tonight, but I thought our team defense really struggled. We couldn't keep the ball in front of us, especially in the fourth quarter."

The Pelicans couldn't stop the ball because Parker, the 12-year veteran, blew past every guard New Orleans tried to throw in his way. In the third quarter, Parker hit 10 consecutive points to cut a nine-point deficit to three. He closed with 11 points and two assists in the fourth quarter.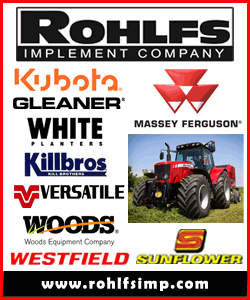 "In the fourth quarter, we finally got some stops and got our transition going and we made some 3s," Parker said. "We were more physical and played better defense — and we just know how to win. In the fourth quarter, when it's tight, we know how to execute and we know what we want to do on offense."

"Parker got it going and we didn't corral him enough when he got in the paint, and he made a lot of plays," said Pelicans reserve guard Anthony Morrow, who led New Orleans with 20 points in 22 minutes.

After losing the lead, the Pelicans got within 91-89 on a rebound dunk by center Alexis Ajinca with 2:46 left. But just as quickly, Parker drove into the lane past Ajinca for an easy layup, Duncan slammed home a dunk and then hit a layup on a sweet feed from Parker.

Gordon scored 19 points for the Pelicans, but just seven came in the second half on 3-of-9. Forward Anthony Davis scored 15 points and grabbed 16 rebounds, but he struggled from the field, hitting only 5 of 21 shots.

"Nobody just stops a guy like that," Popovich said. "He had a tough night finding the basket, and we did a pretty good job on him."

NOTES: Spurs PG Tony Parker and F Tim Duncan each picked up a technical late in the third quarter. Parker said he said only, "Come on, man" to referee J.T Orr, and Duncan picked up his technical trying to get a clarification. "I don't curse out referees," Parker said. "It's not my style." ... Spurs G/F Danny Green, who missed the previous 10 games with a fractured left index finger, returned to the starting lineup. ... F Kawhi Leonard (broken finger) is still two or three weeks away. ... Spurs coach Gregg Popovich said he has been impressed with Pelicans F Anthony Davis' improvement. "He's starting to figure out what he can do and how talented he is and how he can have an effect on the game on both ends of the court," Popovich said. ... Pelicans C Jason Smith will miss the rest of the season after undergoing arthroscopic surgery to remove loose cartilage in his right knee. Smith, who averaged 9.7 points and 5.8 rebounds in 31 games, is expected to recover fully. ... Despite major injuries to PG Jrue Holiday and F Ryan Anderson, the Pelicans entered the game having won five of their previous seven. "We've always been fighting," said New Orleans coach Monty Williams. "It's just a matter of closing games out."
[© 2014 Thomson Reuters. All rights reserved.]
Copyright 2014 Reuters. All rights reserved. This material may not be published, broadcast, rewritten or redistributed.