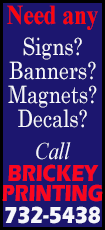 The Hoyas bounced back from a poor-shooting start to claim a 71-59 Big East victory over the Blue Demons on Monday at Allstate Arena.

Guard Markel Starks led a balanced attack with 26 points, and guard D'Vauntes Smith-Rivera had 17 points as the Hoyas (13-9, 4-6) won their second game in a row and beat DePaul for the 14th straight time since 1994.

Guard Brandon Young scored 15 points, guard Billy Garrett Jr. had 12 and guard R.J. Curington added 10 as DePaul (10-13, 2-8) dropped its fifth straight and eighth in 10 games.

Guard Jabril Trawick added 15 points while forward Nate Lubrick had 10 rebounds for the winners.

The Hoyas, who trailed through the first half, caught the Blue Demons early in the second and claimed their first lead at 35-32 on forward Aaron Bowen's baseline 3-pointer at 14:43.

The Hoyas then went on to lead by as many as seven points over the next five minutes and started to pull away when Starks hit a 3-pointer for a 56-44 lead with 6:26 to play.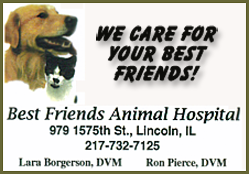 DePaul never got closer than nine points the rest of the way.

"We had about an eight-minute stretch where we just didn't play well, a lack of defensive focus, some miscues that give them easy baskets," said Blue Demon coach Oliver Purnell. "At the same time, we went through a drought of maybe six minutes when we didn't get a field goal."

Smith-Rivera, the Hoyas leading scorer with a 16.8-point average, made up for an off night (3-for-11) from the floor by going a perfect 11-of-11 from the free throw line.

"The last couple of games — including tonight — he makes his fouls shots, which is big coming down at the end," Georgetown coach John Thompson III said. "It's good to see him put the ball in the basket, and we needed him to put the ball in the basket."

The Hoyas shot 30-of-41 (73.2 percent) on free throws to offset a poor shooting night from the field (18-of-50 for 36 percent).

Young had eight points and Curington added seven as DePaul claimed a 30-27 halftime lead.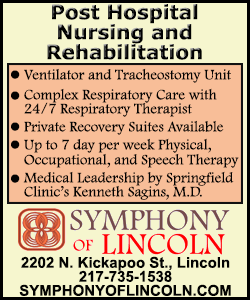 The Blue Demons never trailed in the half, opening an early 11-4 lead while Georgetown hit just one of its first 13 shots (7.6 percent) through the first 7:38.

The Hoyas got on track with back-to-back baskets by Starks plus a dunk and two free throws from Trawick that cut the Blue Demon lead to 15-13 with 9:22 showing.

The teams then exchanged 9-2 runs with DePaul up 26-24 with 2:34 showing on the way to a three-point halftime lead.

Starks had a game-high 12 points in the opening half for Georgetown.

The Blue Demons were without forward Cleveland Melvin for the third straight game. Melvin, the team's leading scorer (17.9 points), is serving an open-ended suspension for a team rules violation.

The Hoyas beat the Blue Demons 61-54 in the season's first meeting on Dec. 31. Georgetown held a 22-6 all-time series edge entering Monday.

NOTES: DePaul finally had good roster news as guards Billy Garrett Jr. (unspecified illness) and Charles McKinney (ankle sprain) dressed after missing the last two games. ... Blue Demon freshman guard R. J. Curington was named Big East rookie of the week after scoring a team-high 22 points in last Saturday's 77-72 Big East loss to Providence. ... Georgetown's 64-60 non-conference victory over No. 7 Michigan State last Saturday was its second over a Top 10 team this season. The other was an 84-80 triumph over then-No. 9 Virginia Commonwealth on Nov 24. ... Senior guard Markel Starks topped the Hoyas in scoring in the previous four games, averaging 21.3 points, and landed on this week's Big East honor roll. ... Georgetown holds a 23-6 all-time series edge. ... The Blue Demons travel to No. 20 Creighton on Friday while Georgetown hosts Butler on Saturday.
[© 2014 Thomson Reuters. All rights reserved.]
Copyright 2014 Reuters. All rights reserved. This material may not be published, broadcast, rewritten or redistributed.