Slackers to host chicken dinner fundraiser for Arlee Theater

Send a link to a friend
[February 04, 2014] NEW HOLLAND — When it comes to helping others, Slackers is no slouch. On Sunday from 11 a.m. until 1 p.m., Slackers Bar & Grill of New Holland will serve a fried chicken dinner with proceeds going to the Arlee Theater's "Beyond 77" digital projector fund.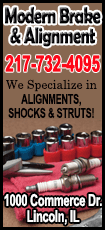 Ever since opening Slackers over two years ago, owners Andy Evers and Jim Renken have gladly helped worthy causes such as Toys for Tots and the local school programs.

A few months ago, Renken approached Mason City's Arlee Theater owners, John and Gaye Maxson, about lending a big hand when he learned that the theater desperately needed to raise funds for a digital projector. The one-screen theater's 77-year-old projector still worked, but it would soon be obsolete as the movie industry did away with 35 mm films and went to a digital format. Upgrades to the tune of $43,000 were needed for the nonprofit venue to stay open.

"I think the Arlee is a big plus for us, and if we lose it, it's gone forever," said Renken, a Mason City native. "The old Arlee's been there a long time, and it would be a shame to see it close up. With all the Maxsons have done for the community and saving the Arlee, we are glad to help. We really do enjoy trying to make a difference in our small communities."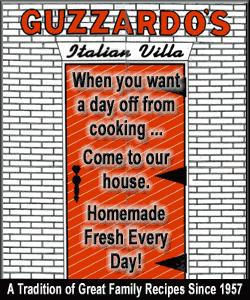 So Renken and Evers set the ball rolling for a dinner for an area with limited Sunday dining resources. Four pieces of their very popular fried chicken will be served with mashed potatoes, gravy, corn and a dinner roll. They are asking $10 per meal.
Advance orders are requested, and by doing so, carryout meals can be picked up at Slackers or the Arlee. To place orders, call Slackers at 217-445-2561 Tuesday through Sunday from 2 to 8 p.m. or the Arlee at 217-482-9999. Dine-in seating is also available at Slackers, 103 W. Lincoln St. in New Holland.
[Text from file received]