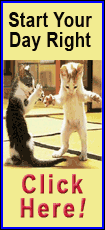 Meg Rosoff's new novel, "Picture Me Gone," is part detective mystery and part introspective teen coming-of-age novel. Written in a style that makes the reader feel as though he or she is listening in on the thoughts of the main character, the slow building of clues allows one to draw conclusions about relationships while becoming close friends with the characters.

Mila, only child of professional parents, lives in London. Her part-Portuguese, part-French father, Gil, translates books. Her Swedish-Sudanese-English mother, Marieka, is a violinist in an orchestra heading to Holland on tour. Mila is therefore traveling to America with her father to visit an old and dear friend. As they are ready to start their journey, the man disappears.

From the first chapter, when we learn that Mila was named after an ancestor's dog and that she calls her parents by their first names, readers become aware that the family dynamics may not be common ones. It also explains why language plays such a large role in her life.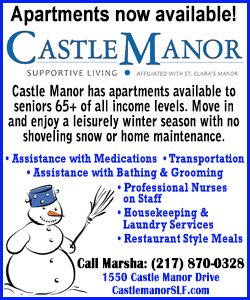 Mila herself seems much more in tune with the unspoken world around her, finding clues to people's lives through observing the rooms in their homes -- muddy shoes in the hall, change on a dresser, unopened windows on a spring day -- and their interactions, or lack thereof, with each other. Even body language expresses volumes to this intuitive girl.
Rosoff's story is structured around the disappearance of Gil's childhood friend, Matthew, whom he and Mila are scheduled to visit over Easter break. They decide not to cancel the trip to upstate New York. As Mila and Gil search for answers about Matthew's disappearance, the reader literally travels along on this story.
The author uses very little dialogue, but the conversations between father and daughter, friends, and people they meet along the way seem more intense and informative due to the scarcity of spoken words.
The writing is leisurely. There is no sense of frantic tension or immediacy as one would think there would be in a case such as this. Instead, Rosoff treats the reader to a "Sunday drive" through the events that transpire.
Mila, whose age is never revealed, seems both old and young at different times, looking at and absorbing the world around her. Her observations are quite accurate, filling in the gaps in the lives of adults around her. This makes her appear more mature than an average teen.
The novel also reveals the relationship Mila has with her friend Catlin, whose family has been falling apart for some time. Through understanding her relationship with her friend, she is able to empathize with her father's situation and forgive him for withholding information concerning Matthew.
"Picture Me Gone" is a most unusual story. It will not appeal to readers who like action and suspense, or to those who require a neatly tied up package at the end. But for those who want a story that is read with both eyes and heart, Rosoff weaves a satisfying tale.
For this book, or recommendations for others, come see us at the Lincoln Public Library, 725 Pekin St.
[By LOUELLA MORELAND, youth services librarian, Lincoln Public Library District]
Ms. Lou's blog: lincolnpubliclibraryupdates.blogspot.com
(Note: This is Ms. Moreland's last Book Look review from the library. Click here for an LDN article related to her retirement: "Inspiring youth to read: Ms. Lou." Starting Feb. 10, Melissa Oxborrow will be the new youth services librarian.)