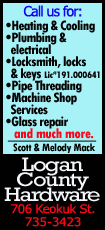 VW and MAN <MANG.DE>, which is controlled by VW, together hold large stakes of voting-strong A shares in Scania under Sweden's dual share system, giving them nearly 90 percent of votes in the company with about 60 percent of capital.

Industry analysts have said it would be very unusual for Volkswagen to buy out minority shareholders when they already control a company via its management and supervisory board.

Scania has a market capitalization of almost $16 billion, according to Thomson Reuters data, valuing the shares VW does not control at around $6.4 billion.

A Volkswagen spokesman declined to comment.

(Reporting by Andreas Cremer, Edward Taylor; writing by Harro ten Wolde; editing by Keiron Henderson)
[© 2014 Thomson Reuters. All rights reserved.]
Copyright 2014 Reuters. All rights reserved. This material may not be published, broadcast, rewritten or redistributed.