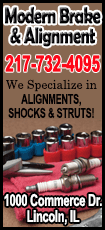 One woman was shot twice in the back and her adult daughter was wounded by flying debris. Last year, they received a $4.2 million settlement from the city.

Police Chief Charlie Beck recommended to the city's police commission that the officers be found to have violated the Los Angeles Police Department's use of force policy, and the panel agreed in a unanimous vote.

Officials on Tuesday declined to disclose what discipline the eight Los Angeles Police Department officers would receive but Beck said it could range from intensive training to firing.

The officers opened fire on the two women on February 7, 2013 during a manhunt for former LAPD officer Christopher Dorner.

The police commission decision came on the one-year anniversary of Dorner's online manifesto vowing revenge for his 2008 dismissal. Dorner, 33, killed four people before he died on February 12, 2013, in a fiery standoff with officers in the mountains near Los Angeles.
"While I certainly empathize and understand the conditions and circumstances that led to this particular officer-involved shooting, I hold our police officers to the highest standards in the application of deadly force," Beck told reporters.

He added that the officers did not respond how the LAPD expects personnel to reasonably react to perceived threats.
Authorities, after seeing Dorner's manifesto on Facebook, launched a massive manhunt for him and placed protective details on a number of LAPD officers he was feared to be targeting. He had already killed the daughter of a retired police captain who years before had represented him at a disciplinary hearing, and the young woman's fiance.

Early on February 7, Dorner was spotted driving a grey Nissan Titan pickup truck and opened fire on two Los Angeles police officers assigned to a protective detail in Corona, California. He soon after shot and killed an officer in nearby Riverside.

A few hours later, police on a protective detail before dawn in the Los Angeles suburb of Torrance, 55 miles west of Riverside, saw a blue Toyota Tacoma and mistook the vehicle for the one Dorner had been driving, officials said.

The women inside were delivering newspapers and when one threw a newspaper that hit the ground at a house, an officer thought that sound was a gunshot and opened fire, with seven other officers at the scene joining in, Beck said.

"This incident has been found to be out of policy for all officers involved," Beck said.

(Writing by Alex Dobuzinskis; editing by Lisa Shumaker)
[© 2014 Thomson Reuters. All rights reserved.]
Copyright 2014 Reuters. All rights reserved. This material may not be published, broadcast, rewritten or redistributed.