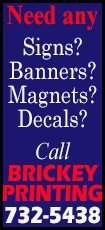 The state, which executes more people than any other in the United States, plans to execute Suzanne Basso, 59, at 6:00 p.m. U.S. Central Time (2400 GMT) by lethal injection at its death chamber in Huntsville.

If the execution goes ahead, Basso would be the 14th woman put to death in the country since the U.S. Supreme Court reinstated the death penalty in 1976 and the 510th person executed in Texas.

Basso was convicted for the 1998 death of Louis "Buddy" Musso, 59. Basso lured the New Jersey man to Texas with the promise to marry him.

Basso, with five others, later beat him and killed him for his money and to cash in on an insurance policy where she was named the beneficiary, according to court documents.

The victim was beaten so severely with baseball bats, belts and steel-toed boots that his body was unrecognizable when it was found in a ditch.

After Musso's death, police found an insurance policy that would pay $65,000 as a result of violent crime, according to prosecutors.

Lawyers have appealed for a stay of execution, arguing there was no evidence that proves Basso was one of the killers and on the grounds that evidence showing she suffers from mental illness was not properly taken into consideration.

State and federal courts have rejected the appeals.

If the execution goes ahead, it would be the seventh of the year in the United States, according to the Death Penalty Information Center, a monitoring agency.

(Reporting by Jon Herskovitz; editing by Scott Malone and Grant McCool)
[© 2014 Thomson Reuters. All rights reserved.]
Copyright 2014 Reuters. All rights reserved. This material may not be published, broadcast, rewritten or redistributed.