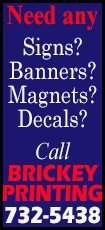 The gunfire erupted at about 4 p.m. local time on the fourth floor of a medical building on the Vancouver Campus of the Portland (Veterans Affairs) Medical Center, near Portland, Oregon, according to the Clark County Sheriff's Office.
The 45-year-old male staff member who was shot and the suspect were both taken to a local medical facility for treatment, officials said. The woman's motive was not clear.
The shooting happened in a building which offers mental health and substance abuse treatment and other services, according to the website of the 50-acre campus.
Evening clinics were canceled in parts of the campus, which would be open on Wednesday, officials said.
(Reporting by Eric M. Johnson in Seattle; editing by Alistair Lyon)
[© 2014 Thomson Reuters. All rights reserved.]
Copyright 2014 Reuters. All rights reserved. This material may not be published, broadcast, rewritten or redistributed.