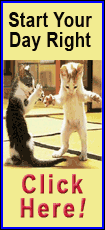 Left wing Antoune Roussel's tie-breaking goal in the third period helped the Stars to their fifth victory in seven games, a 3-1 win over the Phoenix Coyotes at Jobing.com Arena.

"It's nice to be on a roll right now," said Dallas center Ryan Garbutt, who scored an empty-net goal with 26.7 seconds remaining. "We've been playing hard every night, using our speed. Having fun at the same time. It's just working hard in your own end. Guys are coming to play every night. It's pretty fun to be a part of."

The pivotal goal was set up when Roussel, who scored his first career goal against Phoenix in Dallas last year, took a pass from Garbutt after a Coyotes' turnover at center ice. Roussel then beat goaltender Mike Smith on a slap shot from the deep slot for his ninth goal of the season and a 2-1 lead at 3:25 of the third period.

Garbutt later added his 11th goal of the season.

"We knew it was one of the biggest games of the year," Roussel said. "We didn't start it the way we wanted, but in the third period we had some great chances and got away with the win."
Center Antoine Vermette opened the scoring with the Coyotes' only goal midway through the second period, his 21st of the season, while extending his point streak to eight games. He has eight goals in his last 10 games.

"It was really disappointing," Vermette said. "We have to find a way to win these games. It came down to a few plays we'd like to get back. We just didn't play well enough."

The Stars (26-21-9) are only two points out of the eighth position in the Western Conference standings, trailing Vancouver by two points and Phoenix by one. They were 10 points out after six-game losing that ended Jan. 12.

Dallas has given up seven regulation goals in its last seven games, and the Stars have out-shot eight of their last nine opponents. They are 6-3-2 since stopping their six-game losing streak.

"We've been able to battle through," Dallas coach Lindy Ruff said. "Tonight's a tough game, it could have gone either way. We generated five or six really good opportunities and were able to push through. Two teams that are pretty similar, and someone is going to take advantage of an opportunity and win the game."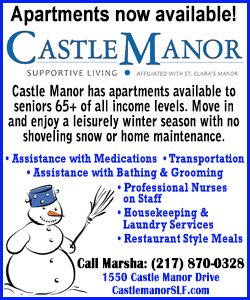 Dallas center Shawn Horcuff scored his seventh goal on a power play at 12:32 of the second period to counter Vermette's goal and tie the game at 1.

Stars goalie Kari Lehtonen, who will represent Finland in the Olympic Games, made 26 saves.

"I feel like the last seven, eight games, we've been getting a lot better," Lehtonen said. "We've been the team that gets the most chances, and that usually means that you have a really good chance to winning."

Smith made 37 saves for the Coyotes (26-20-10), who lost for the second time in three games. Smith lost for only the second time in 14 career games against the Stars, dropping to 7-2-5 against them.

"It's execution," Phoenix coach Dave Tippett said. "It's winning one-on-one battles and doing the right things with the puck that allow you to have attempts at the net. When you are not doing either, your attempts go down."

NOTES: Dallas F Ray Whitney (1,310) and Coyotes F Shane Doan (1,289) rank third and fourth in games played among active players after skating against each other on Tuesday night. Whitney played two seasons with Phoenix, getting 41 goals and 134 points in 157 games with the Coyotes from 2010 to 2012. ... Coyotes C Mike Ribeiro met his former teammates for the first time since leaving Dallas after the 2011-12 season. Ribeiro spent last season with Washington, but the Capitals did not play Dallas during the strike-shortened 2012-13 season. Ribeiro had 123 of his 200 career goals in 461 games with the Stars from 2006-12. ... Phoenix prospect F Max Domi was the Ontario Hockey League player of the week last week, scoring six points in three games. Domi, son of 16-year NHL veteran Tie Domi, was the Coyotes' first pick in the 2013 draft. He had 25 goals and 70 points in his first 44 games. ... The Coyotes are 19-5-3 in February during the last three seasons. ... The Coyotes and Stars played the first of their three scheduled games this season. They will meet in Dallas on Saturday in the final game before the Olympic break, and the Coyotes will host Dallas in the regular-season finale April 13.
[© 2014 Thomson Reuters. All rights reserved.]
Copyright 2014 Reuters. All rights reserved. This material may not be published, broadcast, rewritten or redistributed.