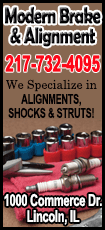 And the TCU Horned Frogs were almost able to sneak up and bite them on Tuesday night.

In the end, though, the No. 15 Longhorns scratched out a seventh consecutive Big 12 victory by outlasting TCU 59-54 Tuesday at the Daniel-Meyer Coliseum.

Junior forward Jonathan Holmes recorded a double-double with 20 points — including seven straight down the stretch — and a career-high 16 rebounds for the Longhorns, who had 26 second-chance points against undersized TCU.

Texas center Cameron Ridley had 12 points and nine rebounds and hit four free throws in the final minutes to seal victory.

Texas (18-4, 7-2) remained a game behind conference leader Kansas after rebounding from consecutive losses to Oklahoma and Oklahoma State to start conference play.

"We put ourselves in position to win a Big 12 championship, but we also need to understand teams are going to be looking to beat us every night," said Holmes. "We have become teams' big win.

"We can't come out flat, but give credit to TCU. They came out with a lot of energy."
Forward Amric Fields led TCU with 16 points and eight rebounds. Guard Kyan Anderson had 12 for TCU, which struggled from the field, shooting only 32 percent.

Texas wasn't much better, which caused the Longhorns to labor to defeat TCU (9-12, 0-9). The Longhorns were coming off their signature victory Saturday over eighth-ranked Kansas in Austin, which was Texas' fourth straight win over a ranked opponent.

The Longhorns enjoyed a 56-25 rebounding margin, including swallowing up 25 offensive rebounds. However, Texas shot only 31 percent from the field.

"I don't know if I've ever seen a stat like that," Texas coach Rick Barnes said. "You have 25 offensive rebounds and shoot 31 percent."

TCU managed to slow down Texas' up-tempo game with a zone defense.

Guard Brandon Parrish's 3-pointer from the corner tied the game at the 3:16 mark of the second half, but Holmes answered for Texas with a 3-pointer, which gave Texas a lead it never lost.

The Frogs have only one player taller than 6-foot-7, and they had to play the last 3:28 without their tallest player, 6-11 freshman center Karviar Shepherd, who fouled out.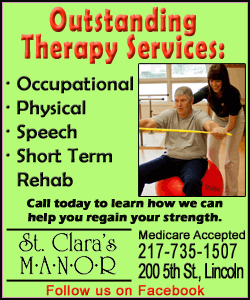 "We had an opportunity," TCU coach Trent Johnson said. "A possession here or there, we haven't been able to get it done in the last four games.

"We have to do a better job on the glass. I feel for Karviar because you want him to play, be physical and aggressive."

Texas scored the game's first seven points and held TCU to only one field goal in its first 10 shot attempts in the game's first 9 1/2 minutes.

TCU shot 27 percent in the first half, and it was lucky Texas didn't fare much better. The Longhorns committed 10 turnovers in the first half, but turned the ball over only three times in the second half.

Back-to-back baskets by Fields kicked off a 7-0 TCU run that trimmed Texas' lead to two about midway through the first half.

The Frogs actually prospered after Shepherd sat the final five minutes with two fouls.

TCU outscored Texas 6-0 in the last 3:03 of the first half. The Frogs tied the game when Field's hit 1-of-2 from the free-throw line, then took a 22-20 lead — its first advantage in the game — into halftime on Anderson's layup as the last seconds of the half ticked off.

"I think we gave TCU hope at halftime," Texas guard Isaiah Taylor said. "We told each other we needed to bring energy in the second half."

NOTES: During its six-game winning streak entering Tuesday's game, Texas held opponents to 39 percent shooting from the field. It is now 14-0 this season when holding foes under 40 percent. ... Freshman PG Isaiah Taylor averaged 25 points in his past two games. Taylor averaged 16 points and almost three assists per game in his last six and only 12 turnovers. ... Injuries and academics have left TCU with only seven scholarship players available. One of those, freshman C Karviar Shepherd, returned to the lineup after missing the Frogs' last game, a loss on the road to Texas Tech. "It's a huge disadvantage, huge," Texas coach Rick Barnes said. "His team has gotten better. We're the best basketball team in the country and he's playing with a short hand."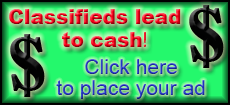 [© 2014 Thomson Reuters. All rights reserved.]
Copyright 2014 Reuters. All rights reserved. This material may not be published, broadcast, rewritten or redistributed.