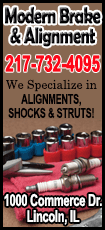 Russian President Vladimir Putin has staked his personal and political prestige on hosting a successful Games and turning the Black Sea resort into a more attractive tourism destination.

Ratings agency Moody's said in a report on Wednesday that the Sochi Games, which have cost a reported $50 billion, were unlikely to provide much of a boost to the Russian economy.

The IOC, who picked Sochi in 2007 despite it having virtually no venues in place, said it was time to take another look at the cost, size and bidding process for the Games.

Several cities have already pulled out of the race to host the 2022 Winter Games amid concerns about rising costs.

Protests in Brazil ahead of this year's World Cup and the 2016 Rio Olympics have further highlighted the problems associated with hosting mega sports events.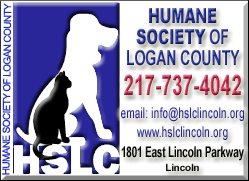 "We believe we should do more to support better bid cities in their engagement," IOC Vice President John Coates said at the start of the IOC session on Wednesday.

"Are we not asking too much too soon (from bid cities)? Should the bidding procedure be more an invitation of potential bidders rather than a tender for a franchise? The cost of the bids concerns us all," the Australian said.

TEETHING PROBLEMS

The discussions, part of the IOC's Olympic Agenda 2020 launched by President Thomas Bach, comes as athletes arrive en mass at the Black Sea resort.
While organizers continue to deal with teething problems including accommodation issues and an outcry over the fate of stray animals being rounded up in Sochi, teams were already hitting the training facilities.

For one new Olympic event, friendship will outlast the competition.

American slopestyle snowboarder Sage Kostenburg told Reuters he hoped the sense of friendship with his fellow competitors would not melt away when qualifying begins on Thursday in the new event aimed at attracting a younger audience.

"I really hope not, we're all pretty good friends and we get on well, so it would be a shame if all that was to change and everyone turned up tomorrow all serious," the 20-year-old said, grinning.

"Obviously I would be so stoked to win an Olympic medal, but just the fact that slopestyle is in the Olympics for the first time is so sick. Not many people get to do this, you know?"

For some snowboarders, however, the focus is on the Olympic course that has already claimed one victim.

Norwegian slopestyler Torstein Horgmo broke his collarbone on Monday and the course has since been modified after athletes expressed concern.

"The big jumps are very big, especially for the girls," Russia's Sarka Pancochova told reporters after Wednesday's practice runs.

"We are very little, we have 30 kilograms difference to the guys. It's hard to get the speed you need. It's just a game, we have to figure it out."
(Additional reporting by Alan Baldwin and Philip O'Connor; editing by Peter Rutherford)
[© 2014 Thomson Reuters. All rights reserved.]
Copyright 2014 Reuters. All rights reserved. This material may not be published, broadcast, rewritten or redistributed.