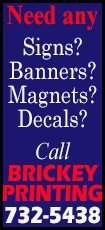 RHP Kyle Farnsworth signed a minor league contract with the Mets on Feb. 3, and he received an invitation to spring training. Farnsworth, who turns 38 in April, pitched for the Rays and Pirates in 2013, combining to post a 4.70 ERA in 48 appearances. Farnsworth has a 4.26 career ERA over stints with seven major league clubs.

Free agent: Cruz, Nelson

OF Nelson Cruz was in talks with the Mariners, CBSSports.com reported Feb. 4.

Seattle was viewed as a front-runner for Cruz throughout the offseason. Discussions may have heated up, and the Mariners reportedly were willing to hand out a multiyear deal for the 33-year-old slugger.

Cruz is one of five remaining free agents with a draft choice attached to his signing by virtue of his being extended the qualifying offer by his old team, the Rangers. He had 27 home runs, 76 RBIs and a .266 batting average for Texas last year before accepting a 50-game PED suspension tied to the Biogenesis scandal.

Free agent: Rodney, Fernando

RHP Fernando Rodney, a free agent, is being looked at by the Mariners, CBSSports.com reported Feb. 4. Rodney, 37, was 5-4 with a 3.38 ERA and 37 saves in 66 2/3 innings last season for the Rays. In 2012, he had a 0.60 ERA and finished fifth in American League Cy Young Award voting.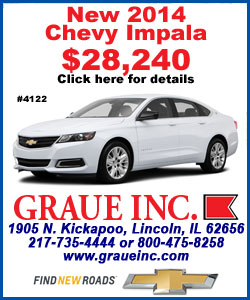 Miami Marlins: Baker, Jeff

INF Jeff Baker agreed to a two-year, $3.7 million deal with the Marlins, multiple media outlets reported Feb. 4. Baker, 33, hit .279 with 11 homers in 175 plate appearances for the Rangers last year. Baker has played for six teams over the past five seasons.

Oakland Athletics: Fuld, Sam

OF Sam Fuld signed a minor league contract with the A's on Feb. 4, and he was invited to spring training. The deal is valued at $800,000 if Fuld spends the full season on the major league roster, and he could earn another $100,000 in bonuses for games played.

The left-handed-hitting Fuld spent the past three seasons with the Rays. Last year, he batted just .199 with two home runs and 17 RBIs in 119 games. The 32-year-old is known more for his speed and defense. Fuld has a career .234 batting average with six home runs and 54 RBIs in parts of six seasons with the Rays and the Cubs.

Seattle Mariners: Morrison, Logan

1B/OF Logan Morrison and the Mariners avoided arbitration by agreeing to a one-year, $1.75 million contract on Feb. 4. Morrison sought $2.5 million, and the Mariners offered $1.1 million in negotiations. The deal includes a potential $350,000 in incentives.

The Mariners acquired Morrison from the Marlins in December for RHP Carter Capps.

Morrison, 25, struggled with injuries the past two years. He batted .242 with six home runs in 85 games for the Marlins last season. But he does have some pop in his bat, as he hit 23 homers for the Marlins in 2011.

Morrison is expected to share duty in the Seattle outfield, at first base and at designated hitter with Corey Hart, who also was acquired by the Mariners during the offseason, and Justin Smoak.

San Diego Padres: Luebke, Cory

LHP Cory Luebke appears headed for a second reconstructive elbow surgery that would sideline him for a second consecutive season. An MRI on Jan. 31 of Luebke's left elbow detected a tear in the ulnar collateral ligament. The 28-year-old pitcher had Tommy John reconstructive elbow surgery on May 23, 2012, and did not pitch last season.

"This is a real setback," Padres general manager Josh Byrnes told MLB.com.

Luebke made 25 career starts and pitched in 55 games for the Padres from 2012 until May 2012, posting a 10-12 record with a 3.25 ERA. In 2012, he was off to a 3-1 start with a 2.61 ERA in five starts when he was injured.

The Padres were hoping that Luebke could return to their rotation in 2014, but it now looks as if he will not be back until at least 2015. Luebke is under contract in 2014 for $3 million and in 2015 for $5.25 million.

Colorado Rockies: Janish, Paul

INF Paul Janish finalized a minor league deal with the Rockies on Feb. 4. Janish, 31, hit .171 in 52 games for the Braves in 2013.

Atlanta Braves: Freeman, Freddie

1B Freddie Freeman and the Braves agreed to an eight-year, $135 million contract extension on Feb. 4, avoiding salary arbitration. Freeman's contract, the richest in franchise history, averages $16,875,000 annually and could extend through the 2021 season.

Freeman, who broke into the major leagues in 2010, has improved every year. The 24-year-old All-Star is coming off a 2013 season in which he hit .319 with 23 home runs, 109 RBIs and 89 runs in 147 games.

"Freddie has established himself as one of the best young talents in the game," Braves GM Frank Wren said in a written statement. "We are excited to sign one of our own homegrown players to a contract that will keep him in a Braves uniform for the next eight seasons."

Atlanta Braves: Heyward, Jason

RF Jason Heyward and the Braves avoided arbitration, agreeing to a two-year, $13.3 million deal on Feb. 4.

Heyward, 24, hit .254 with 14 home runs and 38 RBIs in 104 games for the Braves in 2013, his fourth season in the majors. He batted .333 over his final 31 games of the season, including .322 in 29 games from the leadoff spot.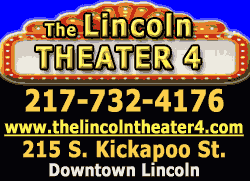 Heyward twice went on the disabled list, as he underwent an appendectomy in late April and then sustained a fractured jaw when he was hit by a pitch in late August. The DL stints cost him a total of 49 games.

"Jason is an important part of our organization and we're glad that we were able to agree on a multiyear contract," Braves GM Frank Wren said
[© 2014 Thomson Reuters. All rights reserved.]
Copyright 2014 Reuters. All rights reserved. This material may not be published, broadcast, rewritten or redistributed.