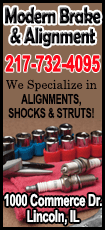 In a volatile trading session, the benchmark Standard & Poor's 500 Index hit a session low of 1,737.92, marking its lowest level since October 18, before rebounding to briefly climb into positive territory with a session high of 1,755.79.

U.S. data is being closely watched after a weak reading in the factory sector on Monday sent Wall Street into a tailspin and triggered a global equity selloff. Wednesday's data left investors with little clarity about the economic impact from the harsh weather this winter.

Growth picked up in the U.S. services sector in January, with steady strength in private-sector hiring, suggesting the winter weather that socked the country over the last several weeks had a limited effect on the economy.

"Clearly, we are getting that support off that 1,740 area, which has held so far this week, at least," said Ryan Detrick, senior technical strategist at Schaeffer's Investment Research in Cincinnati.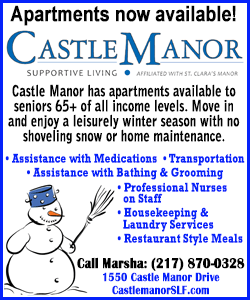 "Today's (data) almost just added to the confusion, or added to the indecision, as to what exactly should we believe — is it weather-related or is it not — and that is the big question that isn't answered yet and won't be answered for a little bit of time."

Investors were also cautious with the U.S. nonfarm payrolls report looming on Friday. Last month's surprisingly low jobs number was discounted by many as an outlier negatively affected by the severe weather.

But as other data has also been uninspiring, there is concern that another weak report could be an indication of a greater macroeconomic problem.

The Dow Jones industrial average <.DJI> slipped 5.01 points or 0.03 percent, to end at 15,440.23. The S&P 500 <.SPX> dipped 3.56 points or 0.20 percent, to finish at 1,751.64. The Nasdaq Composite <.IXIC> fell 19.968 points or 0.50 percent, to close at 4,011.552.

After the closing bell, Walt Disney Co. <DIS.N> reported a higher quarterly profit. Its stock climbed to $72.99 in extended-hours trading — up 1.7 percent from its close at $71.76.

Twitter Inc <TWTR.N> shares slid 11.1 percent to $58.64 in extended-hours trading after the social media company reported its slowest pace of user growth during the fourth quarter, dashing hopes that it can sustain its torrid pace of expansion.

In another substantial move after the close, Green Mountain Coffee Roasters Inc <GMCR.O> shares surged nearly 40 percent to $112.25 after Coca-Cola Co <KO.N> bought a 10 percent stake in the maker of the Keurig single-cup brewer for $1.25 billion as part of a 10-year partnership agreement. In contrast, shares of SodaStream International Ltd <SODA.O>, a manufacturer of home soda-making appliances, dropped 8.9 percent to $32.60 after the bell.
The limp data earlier in the week added to concerns about growth in China and the outlook for some emerging market economies. A recent rout in emerging markets' currencies spurred some central banks to act, pressuring bond and stock holdings and luring investors into assets perceived as relatively safe, like the yen, U.S. Treasuries and German government debt.

Charles Plosser, the president of the Federal Reserve Bank of Philadelphia and a hawkish policymaker, said the central bank should wind down its bond purchases faster than planned and end the stimulus program before mid-year.

Of the 298 companies in the S&P 500 that had reported earnings through Wednesday morning, Thomson Reuters data showed that 69.5 percent have topped Wall Street's expectations, above the 63 percent beat rate since 1994 and the 67 percent rate for the past four quarters.

Gilead Sciences Inc <GILD.O> fell 4.7 percent to close at $78.15. The stock was the heaviest weight on the S&P 500 a day after the company reported quarterly results.

Shares of Cognizant Technology Solutions <CTSH.O> fell 4.3 percent to $92.85. The IT services provider forecast slower-than-expected revenue growth.

Tableau Software <DATA.N> shares jumped 12.8 percent to end at $89.61 after the data analysis software maker forecast better-than-expected revenue for this quarter and results handily beat analysts' estimates.

CVS Caremark Corp <CVS.N> said it would stop selling tobacco products at its 7,600 stores by October, becoming the first U.S. drugstore chain to take cigarettes off the shelf. Its shares declined 1 percent to close at $65.44.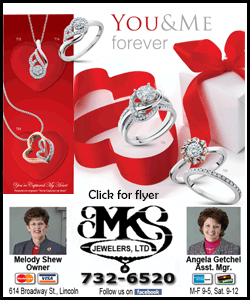 Volume was modest, with about 6.61 billion shares traded on U.S. exchanges, slightly below the 6.94 billion average in January, according to data from BATS Global Markets.

Declining stocks outnumbered advancing ones on the NYSE by a ratio of about 3 to 2. On the Nasdaq, nine stocks fell for every four that rose.

(Editing by Jan Paschal)
[© 2014 Thomson Reuters. All rights reserved.]
Copyright 2014 Reuters. All rights reserved. This material may not be published, broadcast, rewritten or redistributed.