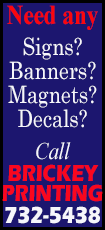 The data assuaged some concerns that arose from a recent run of weaker-than-expected reports on sales of durable goods, manufacturing activity and January car sales, which were affected in part by the heavy snow and ice that has hit large swaths of the country.

U.S. private employers added 175,000 jobs in January, the smallest gain since August, according to payrolls processor ADP, in part due to the weather. December's increase in jobs was revised down to 227,000 from the initially reported 238,000. The report is jointly developed with Moody's Analytics.

The overall pace of job growth wasn't far off ADP's recent trend, and hiring indexes in both the Institute for Supply Management survey and a separate service-sector survey from Markit kept investors optimistic the U.S. Labor Department's nonfarm payrolls report on Friday will show January hiring rebounded after a weak December, which saw a payroll gain of just 74,000.

"ADP offset some of the concern from the weak December payrolls report and showed that the labor market is pretty much where it was most of last year," said Omair Sharif, senior U.S. economist at RBS Americas in Stamford, Connecticut.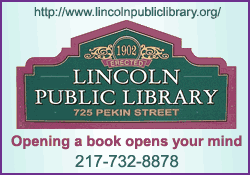 After two months of slower growth, the Institute for Supply Management said on Wednesday its services index rose to 54 last month from 53 in December, and firms added workers at the fastest clip in more than three years. The 50 level separates expansion from contraction.

The data comes after a period of weak economic reports, lackluster holiday sales from large retailers, and as the U.S. Federal Reserve continues its wind-down of monthly bond buying that had supported financial asset prices and helped keep borrowing costs low.

The Fed last week reduced its monthly buying by $10 billion to $65 billion, and is on track to end its purchases by the end of 2014. Some have expressed concern about the reduction in support just as currency crises have erupted in various emerging markets, in part because of the decline in liquidity.

The U.S. equity market ended 2013 with gains of 30 percent, but it has since lost ground in part due to weak data. In Wednesday trading, stocks trimmed earlier losses and were little changed, but investors found few reasons to buy. Bond yields were marginally higher after a rally that took benchmark yields to levels not seen since November.

"Economic data is not bad, but not compelling — markets prefer easy policy over good data," said Michael O'Rourke, chief market strategist at JonesTrading.
That said, at this time the Fed does not appear inclined to sway from its course. Dennis Lockhart, president of the Federal Reserve Bank of Atlanta, said that unless the economic outlook worsens, "I think it is reasonable to expect a progression of similar moves, with the asset purchase program completely wound down by the fourth quarter of the year."
Charles Plosser, president of the Philadelphia Fed and one of the more hawkish members of the board, said on Wednesday he worries the U.S. central bank's accommodative policies will lead it to have to "chase" the market when in the future it attempts to tighten policy.

The ADP report is often looked at as a precursor to the government's payrolls data. A Reuters survey on the payrolls report showed economists estimate that 185,000 jobs were created last month, all of them in the private sector.

January marked the 49th straight month the ISM index was above 50, though the pace of growth has slowed from a more than seven-year high.

Sub-indexes on business activity and new orders also showed improved growth, alleviating some concern caused by ISM's manufacturing report earlier this week that showed the new orders index suffered its biggest drop in 33 years in January. Employment rose to 56.4, the highest level since November of 2010.

Sharif cautioned, however, that the ISM report showed the number of people saying orders are lower remained elevated, with two straight months where more people said orders were lower than higher.

"That's not a great sign and needs to be monitored carefully going forward," he said.

Markit's report on service-sector activity showed growth there quickened to a four-month high in January and hiring remained robust. Financial data firm Markit said its services sector purchasing managers index rose to 56.7 from 55.7 in December.

Economic activity has been affected by severe weather in many parts of the country, with sub-freezing temperatures hitting wide swathes of the Northeast, West and Midwest states in recent weeks. Another storm hit overnight, causing almost 900,000 homes and businesses to lose power, according to local power companies.

(Reporting by David Gaffen; additional reporting by Jonathan Spicer and Krista Hughes; editing by Meredith Mazzilli and Andrea Ricci)
[© 2014 Thomson Reuters. All rights reserved.]
Copyright 2014 Reuters. All rights reserved. This material may not be published, broadcast, rewritten or redistributed.