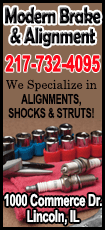 Closing arguments are expected on Thursday in the Chicago criminal trial of the so-called NATO 3 defendants — Brian Jacob Church, 22, and Brent Betterly, 25, both of Florida, and Jared Chase, 29, of New Hampshire.
All three were charged with conspiracy to commit terrorism under a state anti-terrorism law adopted after the September 11, 2001, attacks and invoked for the first time. They face up to 175 years in prison if convicted on all counts.
The men are accused of planning attacks using firebombs during the NATO summit in May 2012, targeting Chicago police stations and President Barack Obama's re-election headquarters, along with other locations. They have pleaded not guilty.
Prosecutors have painted the men as anarchists bent on causing mayhem, offering testimony from two undercover Chicago police officers to show that the defendants were "ready for war."
Chicago police, along with the FBI and the Secret Service, raided their safe house, an apartment on Chicago's South Side, and recovered pipe bomb instructions, an improvised mortar made from PVC piping, a crossbow, knives, throwing stars, a map of Chicago and four firebombs, prosecutors said.
Defense attorneys said the men were more focused on getting high than being violent. They said the defendants were egged on by undercover officers, and the charges were politically motivated to justify the millions of dollars spent on security for the summit.
Evidence at the trial included a recording in which Church said he might use a big slingshot to break a window at Obama's headquarters, but that he could not figure out where the offices were, according to media accounts.
"They were too drunk to even go out and recon the place," Sarah Gelsomino, who represents Church, told jurors at the start of the trial last month.
(Editing by David Bailey, Sharon Bernstein and Mohammad Zargham)
[© 2014 Thomson Reuters. All rights reserved.]
Copyright 2014 Reuters. All rights reserved. This material may not be published, broadcast, rewritten or redistributed.