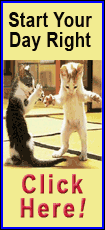 Virginia's Senate has already approved the two-line bill requiring "that all text books approved by the Board of Education ... when referring to the Sea of Japan, shall note that it is also referred to as the East Sea."
An affirmative vote in the House of Delegates would be a significant victory for campaigners among Virginia's estimated 82,000 Korean-Americans and the South Korean government more than 7,000 miles away.
The bill would still require approval by Democratic Governor Terry McAuliffe, who spoke in favor of the Korean view during his election campaign last year.
Thursday's vote follows intense lobbying not only by Korean-Americans but the governments of South Korea and Japan over the name for the sea that separates their countries.
Japan's campaign has included warnings that Japanese investment in Virginia could be hurt by a negative outcome, while Japanese officials have voiced worries that what they call a "test case" could spark similar campaigns elsewhere.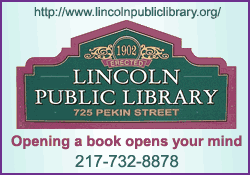 Relations are already frayed between Seoul and Tokyo after Japanese Prime Minister Shinzo Abe visited a shrine to former military leaders that South Korea said showed a lack of contrition for Japan's imperialist past.
The name "Sea of Japan" is widely accepted outside of Korea. But it is a source of bitterness for Koreans that the usage became standard worldwide while Korea was under Japanese colonial rule, after the International Hydrographic Organization, or IHO, published its definitive "Limits of the Oceans and the Seas" in 1929.
Japan argues that "Sea of Japan" is recognized by the United Nations and most big states, including the United States, Britain, France, Germany and China. A long Korean campaign has failed to gain much traction.
"TOPONYMIC DICHOTOMY"
The Monaco-based IHO did not respond for a request for comment, but the National Geographic Society in Washington said it began including "East Sea" in parentheses after the Sea of Japan in its maps in 1999 in response to growing international use of the term.
"In the absence of an international agreement, we feel a need to inform our readers of this toponymic dichotomy," spokeswoman Kelsey Flora said in a statement.
The Washington Post reported that Japan's ambassador to the United States, Kenichiro Sasae, wrote to McAuliffe late last year urging him to oppose the bill or risk damaging the strong economic relationship between Japan and Virginia.
While only a 19,000 ethnic Japanese live in Virginia, Sasae pointed out that Japan was the Southern state's second-largest foreign investor, injecting almost $1 billion in the past five years. He said Japanese firms employed about 13,000 people there.
"I fear ... the positive cooperation and the strong economic ties between Japan and Virginia may be damaged if the bills are to be enacted," the Post quoted the letter as saying.
South Korea's Yonhap news agency reported this month that Japan's embassy agreed to pay the McGuireWoods consulting firm at least $75,000 to lobby on its behalf.
The main sponsor of the bill, Democratic state Senator David Marsden, reported receiving $7,600 last year from South Korea's Foreign Ministry for a trip to Seoul, according to Virginia Public Access Project, a nonprofit tracker of money in Virginia politics.
Marsden is a lawmaker from Fairfax County, which has a sizeable Korean-American population. He told Watchdog.org that he hoped the bill would send a "welcoming message." McGuireWoods confirmed it was lobbying on behalf of the Japanese Embassy on the issue. The embassy declined comment.
Peter Kim, head of the Voice of Korean Americans group, said Japanese colonial rule was in the past.
"We don't care about that. We just care about Korean heritage, Korean history. Fathers and mothers of Korean Americans strongly feel that the name 'East Sea' ought to be taught in school," he said.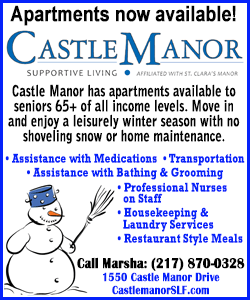 (Reporting and writing by David Brunnstrom; additional reporting by Ian Simpson; editing by Peter Cooney)
[© 2014 Thomson Reuters. All rights reserved.]
Copyright 2014 Reuters. All rights reserved. This material may not be published, broadcast, rewritten or redistributed.