Sacyr still fighting for Panama Canal expansion: sources
Send a link to a friend
[February 06, 2014] By Jose Elías Rodríguez and Danilo Masoni
MADRID (Reuters) — A consortium led by Spanish builder Sacyr is still in contact with the Panama Canal Authority with the aim of restarting talks over a deal to expand the canal, two sources said on Thursday.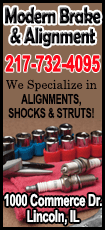 The project to expand the Panama Canal, one of the world's most important shipping routes, was in doubt on Wednesday after negotiations between the canal administrator and the Group United for the Canal consortium broke down.

"There is correspondence between both parties, inviting each other to dialogue," a consortium source said on Thursday.

A separate source familiar with the matter said lawyers from the two sides were continuing to work to resolve the situation, even though formally talks had stopped.
The two sides are at odds over who should pay for more than $1.6 billion in cost overruns to build a third set of locks for the canal, the main part of the expansion of the 50-mile cargo route that connects the Atlantic and Pacific oceans.

The breakdown of negotiations was the latest setback to a project mired in disputes since the consortium, which also includes Italy's Salini Impregilo and a Belgian and Panamanian firm, won the bid in 2009.

Shares of Sacyr, which lost 7 percent on Wednesday on fears of a failed deal, rose 2.2 percent to 2.69 euros by 0920 GMT. Salini Impregilo's shares were down 0.47 percent at 4.268 euros.

Disagreements over cost overruns had already reached international arbitration and talks between the two sides over how to find the additional cash to finish the project had been extended twice.

Ending the partnership could mean years of delay in widening the 100-year-old waterway.

(Writing by Tracy Rucinski; editing by Julien Toyer and Erica Billingham)
[© 2014 Thomson Reuters. All rights reserved.]
Copyright 2014 Reuters. All rights reserved. This material may not be published, broadcast, rewritten or redistributed.