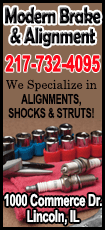 "I simply disagree with the organizers of that parade in their exclusion of some individuals in his city," de Blasio told reporters on Tuesday.
Parade organizers do not allow gay rights groups or marchers with gay-pride signs to participate in the event, saying that doing so would conflict with the Roman Catholic heritage of the event, which traces its roots back to the colonial era.
De Blasio becomes the first New York City mayor to boycott the event since David Dinkins, the last Democrat elected to the office, in 1993.
The Roman Catholic church teaches that homosexual acts are immoral and opposes gay marriage, though Pope Francis has avoided the repeated denunciations of gay people made by his predecessors, saying in a July interview, "who am I to judge?"
The parade will be held on March 17.
(Reporting by Scott Malone in Boston; editing by Sofina Mirza-Reid)
[© 2014 Thomson Reuters. All rights reserved.]
Copyright 2014 Reuters. All rights reserved. This material may not be published, broadcast, rewritten or redistributed.