JPMorgan's Masters joins regulator advisory committee
Send a link to a friend
[February 07, 2014] By Douwe Miedema
WASHINGTON (Reuters) — Blythe Masters, who heads JPMorgan's <JPM.N> commodity business, has joined a committee advising the U.S. derivatives regulator, the agency said on Thursday, a move that comes as Masters' bank is shedding part of its physical commodity operations.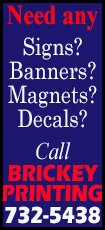 The Commodity Futures Trading Commission (CFTC) on Thursday voted on the new composition of its Global Markets Advisory Committee, a group of market participants that meets regularly to discuss a broad range of issues.

Over the past five years, Masters built the biggest physical commodity trading operation on Wall Street at JPMorgan, surpassing in size long-time giants Goldman Sachs <GS.N> and Morgan Stanley <MS.N>.

But the bank decided to sell its multi-billion dollar physical commodities division last year under rising political pressure over banks' role in the market, raising questions as to the future of Masters at the bank.

JPMorgan was not immediately available for comment.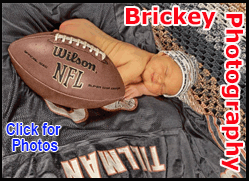 The advisory committee consists of a large group of senior officials at large investment banks, asset managers, firms running trading platforms and industry bodies and is sponsored by Mark Wetjen, the CFTC's acting chairman.

The committee will meet next week to discuss the CFTC's controversial cross-border rules, which lay out how foreign companies need to comply with U.S. rules when dealing with U.S. clients, or doing business from U.S. offices.

The rules have riled regulators abroad, who want greater reliance on their own rules, and Wall Street banks last month sued the agency in the hope to beat back the CFTC's expanded scope of power to regulate markets overseas.

Since then, the CFTC has given the public time to comment on a November 14 memo that was at the heart of a lawsuit, and which will also come up at the meeting next week.

Last year, JPMorgan paid $410 million to settle allegations of power market manipulation in California to the Federal Energy Regulatory Commission (FERC).

Separately, the CFTC is probing metals trading — which is dominated by large banks including JPMorgan — and has subpoenaed a metals warehousing firm as part of that probe, Reuters reported last year.

(Reporting by Douwe Miedema; editing by Cynthia Osterman)
[© 2014 Thomson Reuters. All rights reserved.]
Copyright 2014 Reuters. All rights reserved. This material may not be published, broadcast, rewritten or redistributed.