Lenders already must report loan amounts and some information about borrowers and their homes under a 1975 law. That data, parts of which are made public, help regulators spot possible unfair lending patterns.

The consumer bureau, or CFPB, wants to beef up that data so it can see more potential problems in the markets, as well as track how its sweeping new rules for lenders affect borrowers' ability to get loans.

The CFPB plans to ask small businesses for feedback on what information to collect and to ask for tips on how to make gathering that data less onerous for small firms.

"One of the main purposes of this effort is to gain greater insight into issues about access to credit," CFPB Director Richard Cordray told reporters.

Congress created the consumer bureau under the 2010 Dodd-Frank financial law and gave it oversight of mortgages after sloppy — and sometimes fraudulent — lending practices fueled the 2007-2009 housing crisis.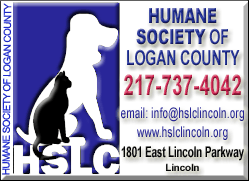 After the crisis, experts said regulators often did not have enough insight into housing markets to spot abusive practices before the bubble burst. So lawmakers also directed the bureau to update data reporting rules to get a better picture of current conditions.

Under the Dodd-Frank changes, lenders need to disclose the length of loans, total fees, any teaser rates and borrowers' credit scores, in addition to the mortgage information they already hand over.

On top of those required changes, the consumer bureau wants lenders to share the interest rates they charge and total origination fees, and to explain any rejected applications.

The CFPB also wants lenders to disclose whether loans they issue are considered "qualified mortgages."

These basic loans are carved out from some of the bureau's new rules for mortgage lending. Some critics of the bureau have said lenders might only issue loans that fit this definition, preventing some worthy borrowers from getting a mortgage.

"This information would help regulators and the public determine how the bureau's rules are affecting the mortgage market," Cordray said.

The bureau plans to run all these ideas by a small business panel before formally proposing any changes, he said.

In order to make the new rules easier for small firms, the CFPB said it also wants to know how it could align the new data reporting with information banks already collect and make sure similarly sized banks and nonbanks face the same requirements.

(Reporting by Emily Stephenson; editing by Dan Grebler)
[© 2014 Thomson Reuters. All rights reserved.]
Copyright 2014 Reuters. All rights reserved. This material may not be published, broadcast, rewritten or redistributed.