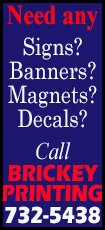 "I've never underestimated the difficulty in moving forward this year," Boehner said at his weekly news conference.

House Republicans have been deeply divided on the issue, and at a retreat in Cambridge, Maryland, last week, several said it would be a mistake to take up immigration legislation before the November congressional elections.

Instead, Republicans said they wanted to focus on legislation to replace Obama's healthcare law, which many see as a powerful campaign theme for defeating Democrats.

"One of the biggest obstacles that we face" in advancing immigration legislation, Boehner said, was a lack of trust in Obama to implement any law that might be enacted "as it is intended to be."

As evidence of that, Boehner accused Obama of changing "the healthcare law on a whim, whenever he likes." He added, "It's going to be difficult to move any immigration legislation until that (mistrust of Obama) changes."

House Democratic leader Nancy Pelosi, asked at a press conference about Boehner's remarks, said, "That's an excuse not to do it. And around here you have to always differentiate between what is a reason and what is an excuse."

At last week's House Republican retreat, Boehner and other House leaders floated a set of principles for immigration reform legislation, which was seen as a way of gauging the interest of his rank-and-file in debating bills this year.

Several lawmakers and aides later told reporters that there were deep divisions among the House Republicans.

The principles included granting legal status to some of the 11 million immigrants now living illegally in the United States.

Last June, the Senate passed a comprehensive bill that would both provide a path to citizenship for those in the country illegally and tighten border security. The bill stalled in the House, where many oppose offering legal status for millions of adults who live in the United States unlawfully.

(Reporting by Richard Cowan and Susan Cornwell; editing by David Storey and Leslie Adler)
[© 2014 Thomson Reuters. All rights reserved.]
Copyright 2014 Reuters. All rights reserved. This material may not be published, broadcast, rewritten or redistributed.