"I'm playing to win, not to outscore anyone," Kilpatrick said. "I don't care about points. I'm just doing my job. That's what leaders do. The only (number) that matters to me is the final score."

Kilpatrick scored 26 points and senior forward Justin Jackson added 15 points and two blocked shots to lift No. 7 Cincinnati to a 63-58 win over No. 22 Connecticut.

The Bearcats (22-2, 11-0 AAC) extended their winning streak to 15 games, prevailing at home for the 17th consecutive time dating to last season.

"We're on a mission," Kilpatrick said. "To get where we want to go we need to win big games like this."

Napier led Connecticut with 16 points and center Lasan Kromah added 13 points for the Huskies (17-5, 5-4 AAC).

Napier went 2 of 12 from 3-point range, including three misses from beyond the arc in the final 1:33.

"We can't settle," UConn coach Kevin Ollie said. "When it's a two-point game, you have to get to the rim. We can't shoot 30-footers. We have to get it to the rim and put it on the ref in those situations."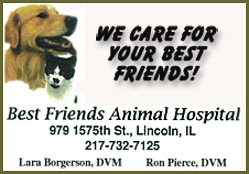 There was not much that Kilpatrick did not do. He grabbed 12 rebounds, hit five 3-pointers and dished out six assists. He also went 5 of 7 from the free throw line.

"One mark of a great player is that they rise to the occasion," UC coach Mick Cronin said. "I think (Kilpatrick) should be a candidate for the Wooden Award. But I might be a little biased."

Kilpatrick's transition layup cut Connecticut's lead to 33-31 early in the second half of a game that was evenly matched throughout.

With 12 minutes remaining, both teams were 16 of 36 (44 percent) from the field and each had eight turnovers.

Kilpatrick corralled a loose ball and sprinted in for a dunk to bring the Bearcats to within three points, 46-43, with 9:05 left.

Jackson's dunk and layup moments later gave Cincinnati its first lead.

Jackson picked up his fourth foul with 6:48 remaining, but the Bearcats would not need him.

Cincinnati went ahead 52-48 on guard Ge'Lawn Guyn's layup with 4:49 left. Guyn scored seven points to go along with a season-high four assists.

UConn guard Ryan Boatright's 3-pointer cut the Bearcats' edge to 59-58 with 18.5 seconds remaining.

Junior guard Jermaine Sanders hit two free throws to put Cincinnati up by three and UConn senior guard Niels Giffey missed a potential tying 3-pointer with 4.3 seconds remaining.
Giffey finished with 10 points.

The Bearcats wound up shooting 46 percent from the floor and the Huskies finished at 39.2 percent. Both teams gave the ball away nine times.

In the first half, Connecticut had little trouble scoring against Cincinnati's defense, which ranks fourth best nationally.

The Huskies shot 46 percent from the field in the first half, led by Giffey's eight points that included two 3-pointers.

Napier penetrated the lane and kicked it out to Giffey for an open 3-pointer, giving the Huskies their largest lead at 26-17. Later, Giffey's baseline 3-pointer put Connecticut ahead 31-21.

Momentum swung in the Bearcats' favor shortly after the Huskies built a 10-point lead late in the first half. And UC's defense clamped down in the second half.

"The key after halftime was getting loose balls and rebounding," Kilpatrick said. "When we rebound, we're able to get out on the break. Being able to switch up defenses on them was a plus."

Cincinnati outrebounded UConn 32-29 after being outrebounded by two in the first half. The Bearcats finished with 12 fast-break points to two for the Huskies.

The Bearcats fought back to cut the deficit to five points at halftime, led by Kilpatrick's nine points.

"Cincinnati came out in the second half and established themselves," Ollie said. "Kilpatrick took over the game. It was a heck of a performance by him. We couldn't get him out of the game. They just took it to us in the second half."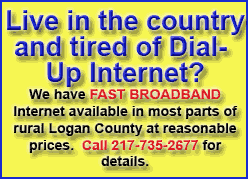 NOTES: The 10-point deficit in the first half Thursday night was the largest Cincinnati faced during its winning streak. ... Bearcats freshman F Jermaine Lawrence returned after missing eight games with a turf toe injury. He scored one point. ... Former University of Colorado athletic director Mike Bohn was introduced as Cincinnati's new AD on Thursday afternoon. Bohn replaces Whit Babcock, who took the AD job at Virginia Tech. ... Connecticut F DeAndre Daniels, who missed the Jan. 30 game against Houston with a high ankle sprain and also was dealing with back spasms, was scratched before Thursday night's game. ... The Bearcats and Huskies play again on March 1 in Hartford, Conn.
[© 2014 Thomson Reuters. All rights reserved.]
Copyright 2014 Reuters. All rights reserved. This material may not be published, broadcast, rewritten or redistributed.