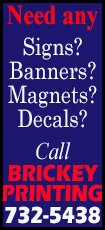 However, with the recently promoted commissioner in the stands Thursday night, Stephen Curry proved there is nothing wrong with the ball. Nor the Warriors, for that matter.

The All-Star point guard poured in 34 points as the Warriors, after being held to 75 points in a home loss to the Charlotte Bobcats on Tuesday, rallied from a 16-point, first-half deficit to thump the Chicago Bulls 102-87 in a nationally televised game.

The Warriors (30-20) won for the third time in four games even though they faced the Bulls without center Andrew Bogut (left shoulder inflammation) and power forward David Lee (left shoulder sprain and left hip strain).

Golden State reached the 50-game mark with 30 wins, matching the record it compiled at the same point last season en route to the sixth seed in the Western Conference playoffs.

"You have to be able to handle trials, tribulations and adversity," said Mark Jackson, who recorded his 100th win as the Warriors' coach. "Don't let go of the rope. Keep on fighting and good things will happen. They didn't quit."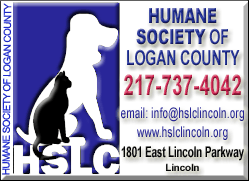 Curry scored 16 of his 34 points in the second quarter, rallying the Warriors into a lead they relinquished only briefly.

Reserve forward Harrison Barnes hit two 3-pointers and Curry buried his third 3 of the night over an 80-second span of the fourth quarter, allowing the Warriors to pull away after Chicago closed to within 78-74.

The Bulls (24-25) got no closer than six after that.

"He was lighting it up. It was like a video game," Bulls power forward Taj Gibson said of Curry. "Every time we look at (coach Tom Thibodeau) after those shots, he was like, 'Good D.' You can't do anything about it. He's a phenomenal shooter."

Golden State shooting guard Klay Thompson ended a slump with 22 points on 8-for-16 shooting. Backups Barnes and guard Jordan Crawford added 11 points apiece.

"It was a big win," Crawford said. "We've been struggling. We wanted to get a win against a tough team. We just wanted to fight together."

Curry, who made 13 of 19 shots, also had nine assists, the second of which made him the ninth player in Warriors history to record at least 2,000 for a career.

"I won't forget how great of shooters Klay Thompson and Stephen Curry both are," Jackson said. "I will never tell them to stop shooting. It won't happen."

Gibson, starting in place of Carlos Boozer, who suffered a strained calf warming up in the locker room before the game, led Chicago with a career-high-tying 26 points and 13 rebounds.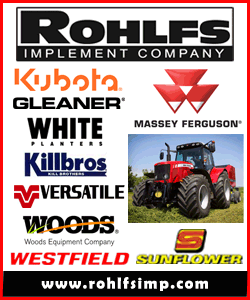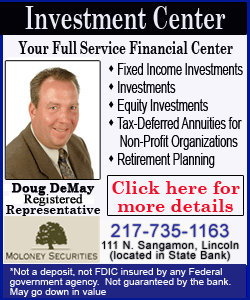 Point guard Kirk Hinrich had 15 points, shooting guard Jimmy Butler scored 14, backup guard D.J. Augustin added 10 and center Joakim Noah compiled 11 assists, 10 rebounds and seven points for the Bulls, who were playing for the fifth time on their six-game Western trip.

"Taj was terrific," Thibodeau said. "He's scoring with the ball. He's rebounding. He's defending. That's all you could ask for."

It took the Warriors more than a quarter to snap out of a cold spell that doomed them against Charlotte on Tuesday night. Once they found their shooting touch, they gradually were able to pull away from the road-weary Bulls.

Chicago began the game looking as if it would duplicate the Bobcats' success, using an early 12-2 burst to build a 17-6 lead in the game's fifth minute. Gibson and Hinrich had four points apiece in the burst.

The Bulls led by as many as 15 later in the quarter and then 34-18 early in the second before the Warriors' turnaround began.

The deficit was still 40-30 before Golden State finished the half on a 20-6 run, a 6:47 stretch in which Curry had 14 points and assisted on two of the Warriors' other three field goals.

The Warriors led 50-46 at the half and then by as many as 10 in the third quarter. Thompson came alive in the period, hitting two 3-pointers and scoring 10 of his 22 points.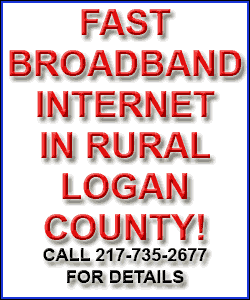 NOTES: The Warriors earned a win after overcoming a deficit of at least 15 points for the fifth time this season. ... Golden State PG Stephen Curry has 14 games of 30 or more points this season, which ranks him third in the league behind Miami Heat F LeBron James and Oklahoma City Thunder F Kevin Durant. ... Curry and Warriors SG Klay Thompson each connected on at least one 3-pointer for the 30th consecutive game, the first time teammates enjoyed that kind of run in NBA history. ... Warriors coach Mark Jackson disclosed before the game that PF David Lee (left shoulder sprain and left hip strain) also would miss Saturday's game at Phoenix. ... Thompson played in his 198th consecutive game, the 10th-longest streak in Warriors history. ... The rebound-assist double-double by Bulls C Joakim Noah was just the third recorded in the league this season. Indiana Pacers G Lance Stephenson and Portland Trail Blazers F Nicolas Batum had the other two. ... Bulls coach Tom Thibodeau called PF Carlos Boozer's strained calf "a freaky sort of thing. He was jumping around before the game in the locker room, getting ready to come out, and tweaked something in his calf."
[© 2014 Thomson Reuters. All rights reserved.]
Copyright 2014 Reuters. All rights reserved. This material may not be published, broadcast, rewritten or redistributed.