Arizona Diamondbacks: Parra, Gerardo
RF Gerardo Parra signed a one-year, $4.85 million contract on Feb. 3 to enable the sides avoided the messy arbitration process. Parra sought $5.2 million, and the D-backs' figure was $4.3 million, and the sides settled just about in the middle. Parra set career highs in virtually every offensive category while hitting .268 with 43 doubles and 10 home runs in 156 games last year. It was his first season as the starting right fielder after the offseason trade that sent Justin Upton to Atlanta.

Arizona Diamondbacks: Trumbo, Mark
LF Mark Trumbo was the D-backs lone remaining arbitration-eligible player as of Feb. 6. The sides were far apart in their offers — Trumbo asked for $5.85 million, and the D-backs offered $3.4 million — but general manager Kevin Towers was optimistic that an agreement would be reached before a hearing. "I'm sure we can get something done," Towers said before self-editing to say, "I'm hopeful we will get it done."
Arizona Diamondbacks: Ross, Cody
OF Cody Ross was taking batting practice and jogging in the outfield grass at Salt River Fields, manager Kirk Gibson said, six months after suffering the Bo Jackson injury — a fractured and dislocated hip — while attempting to beat a play at first base Aug. 4. The final step will be sliding, and both Gibson and general manager Kevin Towers said in early February that it is possible Ross could be ready for the start of the regular season. "His progress has been outstanding," Gibson said.

The D-backs play two regular-season games against the Los Angeles Dodgers in Sydney, Australia — oddly, both are scheduled for March 22, U.S. time — and Ross is unlikely to return by then, but Gibson would not rule out a return by the opening home series against the San Francisco Giants, March 31-April 2.

Arizona Diamondbacks: Bradley, Archie

RHP Archie Bradley, the seventh player taken in the 2011 draft, will get a long look in spring training as a possible addition to the rotation. Most baseball people feel he has to-of-the-rotation stuff and makeup, and that it is only a matter of time before he arrives. He throws in the high-90 mph range and went 14-5 with a 1.84 ERA and 162 strikeouts in 152 innings in 2013, mostly at Double-A Mobile. But Bradley, 21, will not be rushed, and if he needs another few months in the minor leagues, so be it.

Arizona Diamondbacks: Corbin, Patrick

LHP Patrick Corbin worked his way from candidate for the fifth spot in the rotation in spring training to staff ace, with a stop-off at the All-Star Game highlighting his first full season in the majors. One early-season start against Atlanta prompted this tweet for Chipper Jones: "This Corbin dude is pretty nasty!"

Arizona Diamondbacks: Reed, Addison

RHP Addison Reed enters spring training as the closer after posting 69 saves in his first two seasons with the Chicago White Sox. Reed was 40-for-48 in save conversions last season. His arrival will push former closer Putz and fill-in closer Ziegler into setup roles.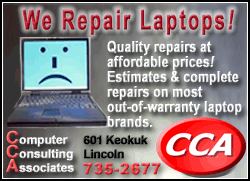 Houston Astros: Williams, Jerome

RHP Jerome Williams finalized a one-year, $2.1 million contract with the Astros on Feb. 6. The contract also includes performance bonuses. Williams, 32, was 9-10 with a 4.57 ERA in 37 games (25 starts) over a career-high 169 1/3 innings for the Angels in 2013. Williams has a 4.35 career ERA in 155 games (117 starts) in eight seasons with the Angels, Nationals, Cubs and Giants.

Houston Astros: Wallace, Brett

1B/3B Brett Wallace was designated for assignment by the Astros on Feb. 6 to clear a spot on the 40-man roster for newly signed RHP Jerome Williams. Wallace, 27, hit .221/.282/.431 with 13 homers and 36 RBIs in 79 games with Houston last season. He has a career .242/.313/.391 hitting line with 29 homers and 102 RBIs in 311 games for the Astros the past four seasons.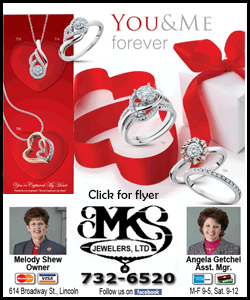 Miami Marlins: Marmol, Carlos

RHP Carlos Marmol and the Marlins reached a one-year, $1.25 million agreement, multiple media outlets reported Feb. 6. The 31-year-old reliever spent the 2013 season with the Cubs and Dodgers, pitching in a combined 49 innings and posting a 2-4 record with a 4.41 ERA and two saves. He finished the season with the Dodgers and had a 2.53 ERA in 21 outings.

Marmol was with the Cubs for eight seasons, primarily as their closer, and had 117 saves with a 23-32 record and a 3.50 ERA. Control has always been an issue for Marmol. He has issued 385 walks in 563 2/3 career innings.

RHP Steve Cishek is expected to be the Marlins' closer in 2014, leaving Marmol to compete for a middle-relief or setup role and provide backup to Cishek.

Seattle Mariners: Rodney, Fernando
RHP Fernando Rodney agreed to a two-year, $14 million contract with the Mariners, multiple media outlets reported Feb. 6. Incentives in the deal could boost its value to $15 million. Rodney could move into the Mariners' closer role ahead of RHP Danny Farquhar.

Rodney, 36, converted 37 of 45 save chances with a 3.38 ERA in 66 2/3 innings for the Rays last season. In 2012, Rodney notched 48 saves in 50 games with a 0.60 ERA in a sterling season for Tampa Bay, finishing fifth in American League Cy Young Award voting.

Baltimore Orioles: Wieters, Matt
C Matt Wieters and the Orioles avoided arbitration, agreeing to a one-year, $7.7 million deal on Feb. 6. Wieters asked for $8.75 million and the Orioles offered $6.5 million during an exchange of salary figures in January. Wieters, 27, batted .235/.287/.417 with 22 home runs and 79 RBIs in 148 games last season.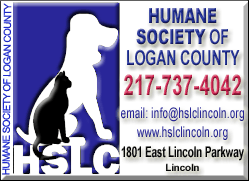 Chicago Cubs: Barney, Darwin

2B Darwin Barney and the Cubs avoided salary arbitration Feb. 6, agreeing to a one-year, $2.3 million deal. Barney's salary is the exact midpoint of figures filed by each side last month. Barney sought $2.8 million, and the Cubs countered at $1.8 million. The 28-year-old won a Gold Glove Award in 2012 and was a finalist in 2013 after committing only four errors in 141 games. In his third full season, he batted a career-low .208 with a .266 on-base percentage, seven home runs and 41 RBIs.

Chicago Cubs: Ruggiano, Justin

OF Justin Ruggiano and the Cubs agreed to a one-year, $2 million deal on Jan. 29, avoiding arbitration. Ruggiano was seeking a $2.45 million salary, while the Cubs previously offered him $1.6 million. Ruggiano, 31, was obtained by Chicago in a December trade that sent OF Brian Bogusevic to Miami. He hit .222/.298/.396 with 18 homers and 50 RBIs in 128 games with the Marlins last season.

Tampa Bay Rays: Betemit, Wilson

INF Wilson Betemit, who was released by the Orioles last September, signed a minor league deal with the Rays on Feb. 6. Betemit, 32, went 0-for-10 in six games with Baltimore last year. He has a career .267/.332/.442 hitting line with 75 homers and 283 RBIs in 805 games for the Braves, Dodgers, Yankees, White Sox, Royals, Tigers and Orioles.

[© 2014 Thomson Reuters. All rights reserved.]
Copyright 2014 Reuters. All rights reserved. This material may not be published, broadcast, rewritten or redistributed.