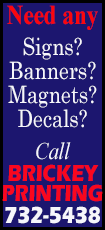 Rocket3 Productions from Indianapolis brought a crew of film professionals to Lincoln to make a movie in the Heritage in Flight hangar at the airport during a cold and snowy January. The production wrapped up this week.

For two theater majors at Lincoln College, it was a wonderful chance to participate in a movie production experience.

Katie Bryan, producer of the movie "Dead Draw," reached out to Lincoln College before the crew moved into the airport location and asked Professor Kenneth Kendall if any theater majors would be interested in an intern position. Bryan selected Bobby Wilhelmson and Riley Dobson to intern on the set as production assistants. Wilhelmson is a senior theater major at LC from Fort Morgan, Colo., and Dobson is a junior theater major from Lake in the Hills.

Several LC students jumped at the chance, but Wilhelmson's and Dobson's resumes met the producer's requirements.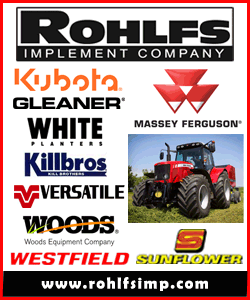 "Our set building experience was probably the major factor why Riley and I were selected," said Wilhelmson.
Dobson added: "We have worked on a lot of sets over the years at LC for our plays as well as acting. Lincoln College has a hands-on theater department where we learn all of the aspects of staging a play."
Once the movie crew moved to town in January and set up shop in the hangar, Wilhelmson and Dobson began their first experience on a movie set. As production assistants, they worked for everyone on the set, from producer to director to the technical crew that ran the cameras, lights and sound system. They even helped some of the actors between takes. Their jobs ranged from the mundane, like emptying the trash, to the highly technical care of the complex equipment used on the set.
In one scene, a bag of money was supposed to be hidden in an air duct. The two LC students along with crew member Cory Garrett fashioned the prop out of wood.
"We had to build that outside the hangar," said Wilhelmson, "and it was cold and dark."
Most of the filming took place from 10 p.m. until 6 a.m.
Dobson laughed as he said, "A lot of what we did was act as gofers for the crew."
They ran errands, cleaned and prepped the set between takes, swept out snow that had been tracked into the hangar, so that it would not show in a scene, shoveled snow and built props.
They did get some downtime to watch the action, but generally when they finished one assigned task, they were told to seek out another professional and help in an entirely different area. They were never idle for long.
As a junior at LC, Riley still had to attend classes during the day.
"I would get to sleep at 6:30 a.m. after spending all night on the set, and have to be up by 8 a.m. to attend classes," he said. "That and the cold temps were the hardest part of the job. I had layers of clothes on and was still freezing!"
With years of stage experience, Wilhelmson and Dobson were able to offer several impressions of the differences between making a movie and staging a play. For example, the pace of making a movie is much more intense than preparing for opening night of a play.
"On a movie set, everything has to be done now," said Wilhelmson, "while working in the theater seems to be in slow motion compared to the movie."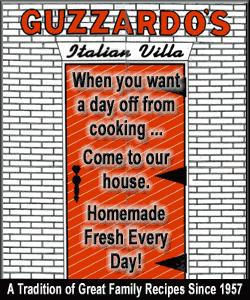 In further comparison, he said that on the movie set, the director can coach the actors to find the personality of the character they are playing while filming is ongoing. But while preparing for a stage presentation, the actors are expected to come to rehearsals with their character almost fully formed.
He further observed that it was not unusual for the director to call for five or six takes to get a scene exactly right or to correct mistakes that an actor has made. On stage, an actor gets one chance to carry a scene perfectly.
To Dobson and Wilhelmson, the movie production seemed more mechanical than preparing for a play. There was a lot of stop-and-go on the movie set. A scene would last no more than five or six minutes before moving on to another one, not necessarily in sequence.
"The movie set seemed more intimate than our stage productions," Wilhelmson said. "There were so many mikes on the set that I could hardly hear the actors reciting their lines. Except for our upcoming production of 'Guys and Dolls,' we have never been miked up for our plays."
Both Wilhelmson and Dobson were quick to point out that their time in the cold hangar at the airport was a great learning experience. They had praise for every member of the crew, from co-producers Brett Hayes and Katie Bryan to technical personnel Erwin (just Erwin) and Cory Garrett and the actors. Everyone was great to work with. If the interns had questions about some aspect of a scene, the crew members always took the time to fully explain what was happening and why.
The students worked with professionals in the industry who knew what they were doing. Garrett, their mentor on set building, has worked on well-known movies such as the "Shawshank Redemption" and "See No Evil II" and has been involved in producing music videos.
Wilhelmson and Dobson did not hesitate when asked if they would do it again, even given the overnight hours and harsh weather conditions. They both replied with a resounding "Yes!"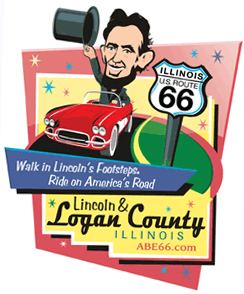 In movie parlance, now that "Dead Draw" is in the can, the work of editing and cutting begins for the final construction of the completed movie. The producers of the independent film will then look for a promoter.
Wilhelmson and Dobson plan to keep track of the movie's progress and hope to see the finished product. They both want to see if the air duct they built makes in onto the silver screen. If it does, Wilhelmson said, "We are going to tell everyone in the theater that we built that prop!"
Now that the moviemaking experience is done, it's back to the Lincoln College campus. They have been two very busy students. Look for Wilhelmson and Dobson to return to the stage in the Lincoln College production of the musical "Guys and Dolls," due to premiere Feb. 12 and run through Feb. 16.
[By CURT FOX]
Check out these links for further information on Dead Draw Pictures, from in the hangar to the stars and their bio's, and more on the producers and the production.
From Indiegogo: "Dead Draw"
From Chicago Now, Hammervision:
"Indiegogo Spotlight: Dead Draw is a crime-thriller worth supporting"