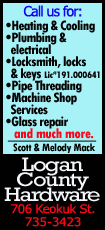 Following a potluck dinner, this year's team sign-ups were initiated and team leaders were introduced; local and national accomplishments were reviewed and the latest information on the war on cancer was shared.

Best of all was the celebration of life of all those in the room. About a dozen people stood when cancer survivors were recognized. Following that, caretakers were recognized as well, and about double the number stood.

A survivor by the name Kathleen was asked to share her story. She began, "If it was not for the Illinois Breast and Cervical Cancer Program, I would not be here."

Kathleen shared that it was in the spring of 2006 that she was pretty sure she had cancer. She had a 20-hour-a-week job with no insurance and was in the middle of master's degree work. She put off doing anything out of concern of being labeled with a pre-existing condition and began trying to find full-time work with health insurance benefits.

In November 2006, it occurred to Kathleen that the IBCCP might actually help with her treatment in addition to diagnosis, if in fact she did have cancer. Relieved when they said yes, she said, "Sign me up."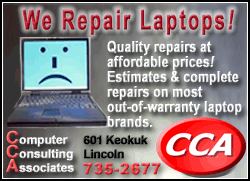 "It was Feb. 2 of 2007 I count as my anniversary because that was the date of my surgery," she said. All the cancer was removed and she happily announced that she has been cancer-free since.
Kathleen addressed the caretakers in the room. She wanted those who provide emotional support to know how important they are to a cancer patient.
She said, "You don't know how important having someone to talk to can be, just to be able to have someone hear how tired you are, particularly to be a parent wiped out by chemo or radiation."
She observed that the care extended in the week after surgery is so valuable, but in every step of the way it is appreciated, counting as caretakers even those who were simply present for the current meeting.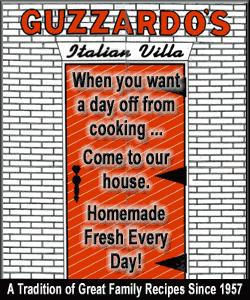 A Logan County teen, Trenton Crawford, has been involved with the Relay For Life since he was in junior high and heads a team. Crawford did introductions and facilitated the meeting.
In support of the American Cancer Society successes, Crawford said, "The American Cancer Society has contributed to a nearly 20 percent decline in death rates in the U.S. since the 1990's. That means we, all of you, have contributed to saving 1.2 million lives during that time." This has been accomplished through intervention, education, patient services, advocacy and research.
An American Cancer Society film clip was played providing a summary of achievements in the past 100 years.
When the American Cancer Society formed in 1913, only 1 in 10 lives with this disease were saved. Today, because of progress made with the support in research and development, including drugs and treatment, 2 out of 3 people diagnosed with cancer are surviving.
The Logan County Relay is still in need of filling several positions, including advocacy, event, fundraising and sponsorship chairs, as well as those who would job shadow chairman positions for next year's event.
The 2014 Logan County Relay For Life will take place at Lincoln College from 6 p.m. Friday, July 25, to 6 a.m. Saturday, July 26.
Help is still needed. See how you can help fight cancer by visiting www.cancer.org/fight.
You can find more information on the website for the Logan County Relay at www.relayforlife.org/loganil or contact Carolyn Motley, 732-8032, to sign up your team.
Meetings have been scheduled for each month up to the July Relay For Life. Click here for schedule.
[LDN]