Merck, Utrecht University to research pig virus vaccine
Send a link to a friend
[February 08, 2014] By Meredith Davis
CHICAGO (Reuters) — Merck Animal Health, a division of Merck & Co., entered into a 12-month research agreement with Utrecht University to develop a vaccine for Porcine Epidemic Diarrhea virus (PEDv), a deadly pig virus spreading across the U.S. farm belt, the company said.
The highly contagious pig virus, which does not affect humans, has been seen in Europe and Asia, but was first discovered in the United States in April 2013 and has spread to 23 U.S. states and two Canadian provinces.

"Vaccine development on PEDv has been hampered by the difficulty of growing the virus in cell culture and, until very recently, by the lack of tools for its genetic manipulation," Peter Rottier, a scientist at the Netherlands' Utrecht University said in a statement.

PEDv, which causes diarrhea, vomiting and severe dehydration in hogs, is transmitted orally and through pig feces. Strict biosecurity measures have been hog producers' first line of defense against the virus.

Harrisvaccines, an Ames, Iowa based animal pharmaceutical company was one of the first U.S. companies to develop a vaccine to fight PEDv.

While older pigs have a chance of survival, the virus kills 80 to 100 percent of piglets that contract it. There are no official figures on the number of U.S. pigs killed by the virus but industry analysts estimate millions of hogs have died and the virus could reduce the U.S. hog supplies by 2 to 4 percent.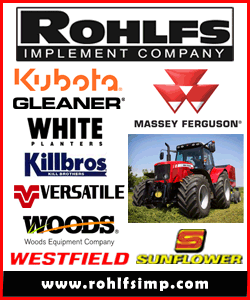 Vaccines have been used to fight PEDv in Asia and Europe but those vaccines are not approved for use in the United States due to concerns over their effectiveness, animal health officials said.


(Reporting by Meredith Davis; editing by David Gregorio)

[© 2014 Thomson Reuters. All rights reserved.]

Copyright 2014 Reuters. All rights reserved. This material may not be published, broadcast, rewritten or redistributed.