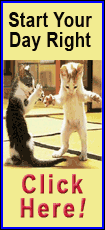 This marks the first time the Federal Energy Regulatory Commission (FERC) has used its emergency authority under the Interstate Commerce Act.

The commission said on Friday it is its powers to order Enterprise Energy Partners to allocate "available capacity" on its TE Products pipeline for propane shipments.

The pipeline runs from Mont Belvieu, in the Gulf Coast and the country's largest propane storage hub, to the Northeast and parts of Midwest.

"Compliance with this directive shall begin immediately and remain in place for seven days from the date of this order pending further review and order of the commission," it said in its filing.

It referred to reports given by the Department of Homeland Security, governors, senators and lawmakers on the impact of a shortage of the heating fuel, including rationing, closed schools and farmers in danger of loosing their animal stock.

The FERC's notice came after the National Propane Gas Association requested on Thursday that the regulator order Enterprise to suspend shipments of diluent and instead supply 75,000 barrels per day (bpd) of propane along the pipeline.

And it was issued shortly after U.S. senators urged the White House to direct government agencies to help consumers facing shortages and price spikes.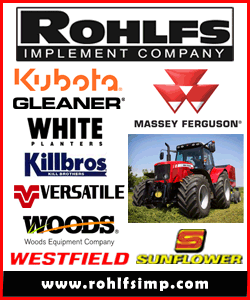 Enterprise did not reply to requests for comments. It said previously that batches of propane along the TE Products line had been prioritized, allowing them to get to the Northeast sooner.

Benchmark propane prices have fallen this week from historic highs last month and inventories inched up last week in some regions, but suppliers fear they remain too low to handle another onslaught of brutally cold weather.

Midwestern and Northeastern states have been pummeled by snowstorms and record-breaking cold weather stemming from a shifting arctic cold front, in stark contrast to last year's relatively mild winter.

Jeff Petrash, General Counsel at the NPGA, said its request to the FERC was aimed at taking the pressure off supplies at the second-largest propane hub, in Conway, Kansas, from where much of the Midwestern and Northeastern supplies come.

"Everyone here and among our members remain concerned about the inventories' levels. We are concerned should there be another polar vortex and what that would mean," Petrash said by telephone.

PIPELINES TWEAKED

Propane inventories in the Midwest, reflecting stocks at the Conway hub, rose by 770,000 barrels to 9.6 million barrels last week, but are 44 percent lower than their levels this time a year ago and have almost halved since the start of winter in November.

Several pipeline companies are making adjustments to their routes to help ease the distribution of the heating fuel.

As of Friday, Kinder Morgan Inc added two delivery points in Indiana and Michigan along its 50,000 bpd Cochin line, which can take additional supplies of propane from a connecting pipeline called the North System, operated ONEOK Inc.

Both pipelines supply the upper Midwestern states.

The addition of two destination points to get propane from ONEOK's system, "provides shippers access to an additional propane supply source in the Midwest," it said in its filing with the FERC.

ONEOK is also tweaking its supply routes. It told shippers via the FERC that it would reverse a small portion of the North System called North Line No. 5 to help supplies reach the storage hub in Conway.

The notice, filed last week, was effective as of Thursday, although ONEOK did not reply to emails seeking confirmation of the reversal.

Propane prices at the Conway hub jumped to as high as $5 a gallon during a two-week period last month from around $1.75. They rose about 15 cents on Friday to $1.90.

While expectations for more cold weather and the need to replenish the area's supply chain were supporting prices on Friday, brokers and traders said a sharp price jump by U.S. crude futures also helped push up propane.

At the Mont Belvieu hub, spot propane was traded at $1.66 a gallon late, up about 10 cents.

(Additional reporting by Robert Gibbons in New York and Ayesha Rascoe and Ros Krasny in Washington; editing by Amanda Kwan and Andre Grenon)
[© 2014 Thomson Reuters. All rights reserved.]
Copyright 2014 Reuters. All rights reserved. This material may not be published, broadcast, rewritten or redistributed.