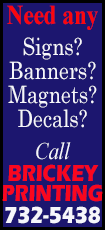 The United States claimed the first gold in the slopestyle event held amidst the snow-capped peaks of the Caucasus Mountains, some 40 km (25 miles) northeast of the Black Sea resort town of Sochi where the main Olympic park is located.

On a clear, crisp day, U.S. snowboarder Sage Kotsenburg leapt and twisted high in the air, riding an almost flawless first run to win the slopestyle crown.

Rock music blared and fans danced as the event, which bears similarities to skateboarding, made its debut in an initiative to attract a younger demographic to Winter Olympic sport.

"I have no idea what's actually going on. This is the craziest thing that ever happened," Kotsenburg said.

President Vladimir Putin has staked his reputation on hosting a safe and successful Games.

Some 37,000 security personnel are on high alert in Sochi over threats by Islamist militant groups based in nearby Chechnya and other north Caucasus regions to attack the February 7-23 Games, the most expensive ever at a cost of $50 billion.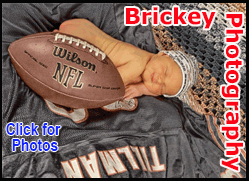 Security analysts believe an attack is more likely elsewhere in Russia to humiliate Putin, who launched a war to crush a Chechen separatist rebellion in 1999.

Twin suicide bombings killed at least 34 people in December in Volgograd, 400 miles northeast of Sochi.

Now the Games are up and running, Putin hopes they will project Russia as a resurgent power that has finally shed the shackles of its Soviet past.

The opening ceremony on Friday night sought to do just that, taking viewers on a race through Russian history with spectacular set pieces created on a gargantuan scale.

Music from Pyotr Tchaikovsky, Leo Tolstoy's "War and Peace", the turmoil of the Russian revolution and pioneering Soviet space exploration were all projected at break-neck speed before 40,000 spectators and millions watching on television.

HITCHES HIDDEN, CHOICES QUESTIONED

The event, at the gleaming Fisht Stadium built on the shores of the Black Sea, was not without its problems.

One of the five Olympic rings failed to open properly, and when Russian state television noticed, footage of a successful rehearsal was used instead to conceal the glitch.

On Saturday, Russia's Games chief Dmitry Chernyshenko was questioned about the choice of triple Olympic figure skating champion Irina Rodnina to light the Olympic flame — a huge honor in the sporting world.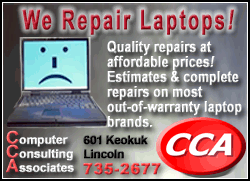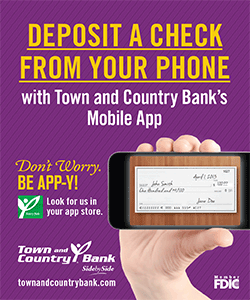 A national hero in Russia and member of parliament loyal to Putin, she caused an outcry in the United States last September by re-tweeting a Photoshopped picture showing President Barack Obama chewing and a hand waving a banana in front of him.

"Irina Rodnina is from the club of three-times gold medallists and one of the most respected in the world," Chernyshenko told reporters. "The Olympic Games are not about politics," he said.

Nevertheless, Putin held an expected one-on-one meeting on Friday with Ukrainian counterpart Viktor Yanukovich, who was in Sochi to attend the opening ceremony.

Moscow has frozen aid to Ukraine until it knows who will be named in place of the pro-Russian prime minister removed last week in a bid to appease opposition leaders and thousands of protesters rallying in central Kiev against Yanukovich's rule.

The Ukrainian president infuriated many of his people by deciding at the last minute to spurn a trade deal with the European Union in favour of deeper economic ties with Russia.

Five gold medals in total will be up for grabs on Saturday, with the action concluding around midnight with the floodlit women's moguls.

Norwegian Marit Bjoergen, dubbed the "Iron Lady" and the most successful athlete of the 2010 Games with five medals, including three golds, won the cross-country skiathlon.

Looking ahead to Sunday's big draw, the men's downhill, American Bode Miller laid bare the dangers faced by competitors when he said the treacherous Rosa Khutor piste "could kill you".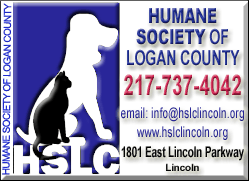 The veteran clocked a speed of 132.59 kilometres (82.4 miles) per hour as he topped the timesheets in the final training run for the race, but was shaken after seeing team mate Marco Sullivan narrowly escape a serious crash.

"Not kill myself was the primary (objective)," Miller told reporters after an impressive show of speed and control through the twists and turns of a course he said was "damned fast".

"It's very treacherous. This course has teeth everywhere. The top is aggressive and speeds are so high and the turns are so swingy and bumpy that you can hook an edge anywhere."

(Additional reporting by Karolos Grohmann, Timothy Heritage and Keith Weir in Sochi and Martyn Herman, Julien Pretot and Nick Mulvenney in Rosa Khutor; writing by Mike Collett-White; editing by Peter Rutherford)
[© 2014 Thomson Reuters. All rights reserved.]
Copyright 2014 Reuters. All rights reserved. This material may not be published, broadcast, rewritten or redistributed.