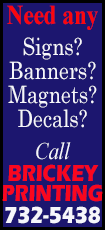 They hit the jackpot Friday night.

Magic forward Tobias Harris scored on a fast break dunk as time expired — capping a frantic final few seconds — to beat the mighty Oklahoma City Thunder 103-102 at the Amway Center.

NBA leading scorer Kevin Durant had 29 points, 12 assists and five rebounds, but he missed his final shot that led to a long rebound and the winning basket by Harris.

"This is one of the best," Harris said. "Beating a great team in a close finish like that. This one goes to the top of our list."

The Thunder (40-12) lost for just the second time in their last 14 games. They lead the NBA in victories this season. They also dominated most of the game until the Magic came alive in the final period.

The Magic limited the Thunder to just 14 points in the fourth period. Durant missed his final two shots, including the last one with :04.9 remaining — taking it only to beat the 24-second shot clock.
Magic guard Victor Oladipo grabbed a long rebound, passed across court to Maurice Harkless, who passed to Harris, who was racing through the lane. Harris caught and dunked as the buzzer sounded, needing a replay review to make it official. The Thunder failed to respond defensively.

"I didn't think they had enough time (to score), to be honest," Durant said. "They raced it up there. It was a good play. You have to tip your cap to them. It was one of those plays you start watching because you think the clock is going to run out. I should have gotten back."

The Magic (15-37) won their fourth consecutive home game, but the first against a team with a winning record since mid-December. Harris led a balanced attack with 18 points. Guard Arron Afflalo had 16 points and forward Glen Davis had 14. Center Nikola Vucevic had 10 points and 10 rebounds.

Thunder forward Serge Ibaka had 26 points and five blocked shots. Guard Reggie Jackson had 12 points.

Guard Thabo Sefolosha hit a 3-pointer to give the Thunder a 102-99 lead with 1:56 remaining. The Magic pulled to within one when Afflalo hit two of three free throws after he was fouled shooting behind the 3-point line with :55 remaining.

Until the Harris dunk, the Magic had struggled down the stretch, missing their previous six field-goal attempts and committing a costly turnover when Harris failed to inbound the ball with 1:20.

"I don't think I've ever seen a dunk game winner with no time on the clock. That's hard to do, even if you tried to set it up," Afflalo said. "Big rebound, big heads up play and big finish. Those are winning plays. I was happy for our guys tonight."

It was the first time this season the Magic won against a team that shot at least 50 percent from the field. The Thunder hit 37 of 73 shots (50.7 percent)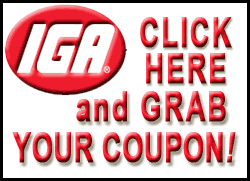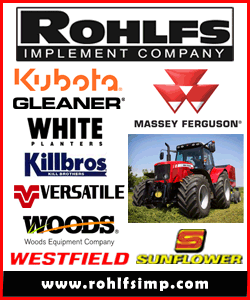 "We just didn't do a good job executing down the stretch at either end of the floor," Thunder coach Scott Brooks said. "We didn't have enough guys getting back (at the end). We have to have a better mindset defensively. But give them (Magic) credit. They are a scrappy team."

The Magic led 97-93 before Jackson hit back-to-back baskets to tie the game. The Magic, who trailed almost from the start, scored the first eight points of the fourth quarter to tie at 88. They took their first lead, 91-90, on a pair of free throws from Harris with 7:59 remaining.

The Magic cut a 14-point halftime deficit to six points in the third quarter when Davis scored 10 of his points, and point guard Jameer Nelson hit back-to-back 3-pointers.

Afflalo and point guard Derek Fisher received a double technical foul late in the third for exchanging shoves after a whistle had stopped play. Thunder center Kendrick Perkins received his sixth technical foul of the season earlier in the period after disputing an official's call.

The Thunder led 65-51 at halftime. Durant had 17 points at intermission, including 15 in the first quarter. The Thunder were smoking early, hitting 14 of 20 shots in the first quarter.

The Thunder made eight of 12 shots from 3-point range in the first half and led by as many as 17 points early in the second quarter. They dominated the first half by shooting 59.5 percent from the field and outrebounding the Magic 18-12.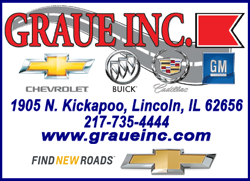 NOTES: Thunder coach Scott Brooks said there is nothing eminent about the return of All-Star G Russell Westbrook, even though he was moving well during a morning workout with his teammates. Westbrook (right knee surgery) has missed the past 24 games. "He won't be on the court until he's ready," Brooks said before the game. In the earlier meeting against the Magic, Westbrook had 20 points, 12 rebounds and six assists. ... Even without Westbrook, the Thunder came into Friday night on pace to win 64 games this season. If they do, it will mark the sixth consecutive season that Oklahoma City has finished with a better winning percentage than the season before. The Thunder were 39-14 at the All-Star break last season. ... In the previous 10 games, Durant averaged 33 points and made 58.1 percent of his shots from the field. "He's been on another planet of late," Magic guard Victor Oladipo said before the game. ... Magic G Arron Afflalo was disappointed about not being selected for the All-Star Game but happily accepted a spot in the 3-point shootout during All-Star Weekend. He was shooting 42.7 percent from behind the line. ... Magic G Jameer Nelson is hearing rumors about a possible trade before the deadline later this month. "My job is to just play, whether it's here or somewhere else," he said. ... Watching from courtside on Friday night were supermodel Kate Upton and former Cy Young Award winner Justin Verlander of the Detroit Tigers.
[© 2014 Thomson Reuters. All rights reserved.]
Copyright 2014 Reuters. All rights reserved. This material may not be published, broadcast, rewritten or redistributed.