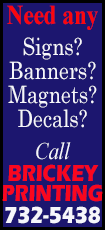 Smith stopped 30 shots in a 2-0 victory over Chicago at Jobing.com Arena on Friday, handing the Blackhawks their first first shutout in 126 regular-season games and edging the Coyotes into eighth place in the conference standings.

"Making the playoffs obviously is the No. 1 goal and winning the Stanley Cup, and to do that you need to have great goaltending," Smith said.

"I put a lot of pressure on myself to be really good. I've worked the last few games to just be more calm in there and let pucks come to me, and it's worked out."

Smith has two of the last three shutouts against Chicago (35-11-14), starting with a 3-0 victory on Feb. 11, 2012.

He has stopped 90 of 93 shots in the last three games, starting with a 3-1 victory over Pittsburgh on Feb. 1 after being given the previous two games to work back into his game.

Power plays goals by defenseman Keith Yandle 69 seconds into the first period and forward Radim Vrbata with 1:31 remaining in the second gave Smith all the support he needed.

"When you are playing teams like that, you look at the roster before the game, you know you have to be at our best," said Yandle, who had an assist on Vrbata's goal. "Every play counts."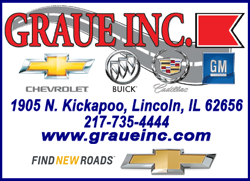 Smith made several big saves, including one at point-blank range by Blackhawks forward Patrick Sharp with about seven minutes remaining in the second period. Smith posted his second shutout of the season and third career shutout against Chicago.

The Blackhawks lead the league with 207 goals, the only team in the NHL with more than 200.

"I want to help this team win so badly, it's a double-edged sword," Smith said. "It can work against you. Sometimes it's better to sit back a little and relax, and let the puck come to you.

"I had a good talk with 'Burkie' (Coyotes goalie coach Sean Burke) about that. Be more of a calming influence than try to make things out of nothing with puck-handling. Making hard saves look easy is more of a calming influence on the whole group. That's been part of my game plan the last little while, and hopefully I can continue it."

Vrbata's goal came on a 5-on-3 advantage, 53 seconds after Blackhawks forward Brandon Saad was given a two-minute penalty for running into Smith and knocking his helmet off. Defenseman Michal Rozsival was penalized two minutes for unsportsmanlike conduct on the same play.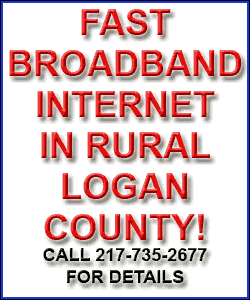 "Yard-saled," Smith said with a smile, regarding his loose equipment on the ice.

"I didn't like that whole sequence of events," said Chicago coach Joel Quenneville, who was seen yelling at the officials from the bench. "I didn't like that call at all. I didn't like all three of those calls or non-calls."

The Coyotes (27-20-10) moved a point ahead of the Vancouver Canucks into eighth place in the Western Conference. They have not been as high as eighth since Jan. 10.

Blackhawks goalie Corey Crawford made 24 saves before he was pulled with 2:16 remaining.

"We talked a lot about the individual battles," Phoenix coach Dave Tippett said. "When you have a team like Chicago, if you are not willing to battle, you are going to get behind."

NOTES: Captain Mike Eruzione, Neil Broten and Buzz Schneider were among 10 members of the 1980 U.S. Olympic gold medal-winning hockey team honored in a pregame remembrance of the "Miracle on Ice." Eruzione, who scored the winning goal in the third period of a 4-3 victory over the Soviet Union in the 1980 semifinal game, took part in a ceremonial puck drop. "This is the first time an NHL team has ever asked the 1980 team to come to an event," Eruzione said. "We're all proud to celebrate the games coming up in Sochi and give the Olympians on both teams a great sendoff." ... Chicago F Patrick Kane missed the game to attend funeral services for his grandfather. Kane, who leads the Blackhawks with 63 points and is second in goals with 27, is one of 10 Chicago players in the Winter Olympics. ... Coyotes C Martin Hanzal (illness) did not dress. He has 14 goals and 36 points. ... Chicago played the final game of a pre-Olympic road trip while "Disney on Ice" occupies United Center. The Blackhawks were 3-0-2 in the first five games, including a victory over Western Conference contender San Jose. ... The Coyotes entered the game with an average of 2.79 goals per game, their highest rate since the 2005-06 season. ... G Mike Smith will start the Coyotes' final game before the Olympic break on Saturday at Dallas, coach Dave Tippett said. ... Coyotes D Derek Morris missed the final two periods with an upper-body injury and will not play Saturday, Tippett said.
[© 2014 Thomson Reuters. All rights reserved.]
Copyright 2014 Reuters. All rights reserved. This material may not be published, broadcast, rewritten or redistributed.