They benefited from a rare early scoring burst to defeat the Florida Panthers 5-1 on Friday night at PNC Arena.

"That's the game plan, to come out and stay on them," defenseman Brett Bellemore said. "We wanted to get on them and wear them out."

Center Riley Nash, right winger Alexander Semin and Bellemore scored in the first period, left winger Jiri Tlusty added a second-period goal and defenseman Andrej Sekera converted on a third-period power play.

The Hurricanes entered the game averaging less than 0.5 goals per game in first periods (26 goals in the first 55 games).

"It's a little bit more fun when you play with the lead, especially in this league," Nash said.

Center Nick Bjugstad scored for Florida, which heads to an Olympic break with two consecutive losses and five defeats in its last six games.

Carolina goalie Anton Khudobin made 34 saves.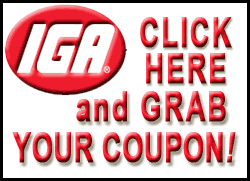 The Panthers, playing for the third time in four nights, held a 35-31 edge in shots. The Hurricanes had outshot their opponents in the previous eight games.

"The game got a little too open for us," Hurricanes coach Kirk Muller said. "We had to tighten up."

Florida goalie Tim Thomas gave up four goals on 14 shots, suffering a loss for the third time in four games this month, before being lifted for backup Scott Clemmensen.

"It's so frustrating because you're working so hard," Clemmensen said. "Imagine that frustration. They built that two-, three-goal lead. ... Guys will make you pay for it."

The Panthers, who dropped to 22-29-7, allowed four or more goals in four of their last six games. They have won only 11 times in 26 games when outshooting the opponent.

"We need to start collecting points," Clemmensen said. "This was not the way we wanted to go (into the layoff)."

The Hurricanes improved to 16-1-4 when scoring first this season. However, they led after one period for only the 15th game.

Khudobin said he didn't mind the workload and he said Florida presented enough offense to keep his attention. He has played in 16 consecutive games, improving his overall record this season to 13-5-0.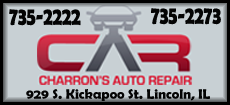 Nash's third goal in six games came midway through the first period.

"My linemates are doing a really good job," Nash said. "I'm obviously scoring them and getting the credit."

Semin scored three goals in two games against Florida this season. This one came when the Panthers could not corral the puck, allowing multiple chances for the Hurricanes before Semin's slap shot.

Bjugstad's shot off a rebound trickled through Khudobin, cutting Florida's deficit to 2-1 with 4:30 left in the first period.

Bellemore's goal was the second of his career and the first on home ice. It came in his third game back after he was a healthy scratch for nearly two weeks.

"He learned you're only as good as your last game," Muller said.

Tlusty had an easy tap-in of a sitting puck behind Thomas less than five minutes into the second period. The 4-1 lead caused the departure of Thomas in favor of Clemmensen.

Panthers right winger Tomas Kopecky had a shot hit the post in the second period. The same thing happened to Florida left winger Sean Bergenheim early in the third period.

Hurricanes center Jeff Skinner was credited with two assists, giving him 40 points this season.

Carolina center Eric Staal became the franchise leader in shots with 2,542, passing Hall of Famer Ron Francis (2,541). Staal posted a team-best plus-3 in the game.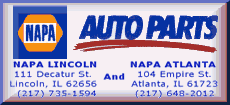 NOTES: Hurricanes RW Tuomo Ruutu played in his 600th NHL game. He assisted on the game's first goal. ... Panthers D Mike Weaver sat out for the first time since late November as an apparent healthy scratch. ... Florida C Aleksander Barkov (Finland) and RW Tomas Kopecky (Slovakia) are headed to the Olympics. ... The Hurricanes wrap up their pre-Olympics schedule on Saturday night against visiting Montreal. This marks the second and final time this season that they will play home games on back-to-back days. ... This was Florida's last game before the Olympics break. The Panthers resume playing on Feb. 27 at home against Washington.
[© 2014 Thomson Reuters. All rights reserved.]
Copyright 2014 Reuters. All rights reserved. This material may not be published, broadcast, rewritten or redistributed.