Boeing sees Asia-Pacific fleet nearly tripling over 20 years
Send a link to a friend
[February 10, 2014] By Anshuman Daga
SINGAPORE (Reuters) — Boeing <BA.N> maintained its 20-year forecast for airplane demand at $4.8 trillion, and predicted that nearly half of the world's air traffic growth would be driven by travel to, from or within the Asia-Pacific over the next two decades.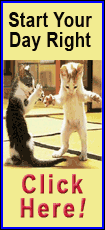 Boeing estimated airlines in the Asia Pacific region would need an additional 12,820 jets valued at $1.9 trillion over the next 20 years. It said the fleet would rise to 14,750 in 2032, from 5,090 in 2012.

"Asia Pacific economies and passenger traffic continue to exhibit strong growth," Randy Tinseth, vice president of marketing at Boeing Commercial Airplanes told a media briefing on Monday ahead of the Singapore Airshow.

"Over the next 20 years, nearly half of the world's air traffic growth will be driven by travel to, from or within the region. The Asia Pacific fleet will nearly triple, from 5,090 airplanes in 2012 to 14,750 airplanes in 2032, to support the increased demand."
Both Airbus <AIR.PA> and Boeing have committed to record production rates for their most popular models, but executives are closely watching the financial turmoil in key aviation markets such as Indonesia and Thailand.

Asia Pacific is home to some of the world's biggest long-haul carriers and budget carriers AirAsia <AIRA.KL> and Lion Air have placed aircraft orders valued at billions of dollars and are among the biggest customers of Boeing and Airbus
<AIR.PA>.

Boeing's data projects that passenger airlines in the region will rely primarily on single-aisle airplanes such as the Next-Generation 737 and the 737 Max, a new engine-variant of the 737, to connect passengers. Single-aisle airplanes will represent 69 percent of the new airplanes in the region.
"New low-cost carriers and demand for intra-Asia travel have fueled the substantial increase in single-aisle airplanes," Tinseth said.

After a record $200 billion of deals at last November's Dubai Airshow, few expect Asian buyers to be ordering in similar quantities — yet the February 11-16 event in Singapore will test the appetite of one of aviation's fastest growing regions.

(Reporting by Anshuman Daga; editing by Jeremy Laurence)
[© 2014 Thomson Reuters. All rights reserved.]
Copyright 2014 Reuters. All rights reserved. This material may not be published, broadcast, rewritten or redistributed.