AOL CEO sorry for 'distressed babies' remark; reverses retirement plan
Send a link to a friend
[February 10, 2014] (Reuters) — Tim Armstrong, AOL <AOL.N> chief executive, reversed his decision to cut employee retirement benefits and apologized for remarks linking two women at the company with "distressed babies" to its rising health care costs that set off a fire storm of criticism.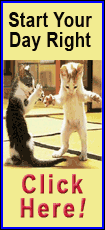 Armstrong issued a memo to staffers on Saturday explaining the company would change its 401(k) policy back to matching contributions on per-period basis rather than one lump sum at the end of the year.

"On a personal note, I made a mistake and I apologize for my comments last week at the town hall when I mentioned specific healthcare examples in trying to explain our decision making process around our employee benefit programs," Armstrong wrote in a memo obtained by Reuters.

AOL declined to comment.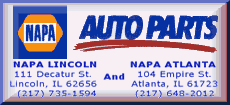 In a town hall meeting last week where Armstrong sought to clarify why the company cut its employee retirement plan, he singled out two unnamed women who had babies with health problems and the impact of President Obama's health care reforms for adding millions of dollars to AOL's bill.

The mother of one of one of those babies, the wife of an AOL employee, came forward to address the insensitive comments in an article on Sunday for Slate.com.

"I have no expertise in health care costs, but I have a 3-inch thick folder of hospital bills that range from a few dollars and cents to the high six figures. So even though it's unlikely that AOL directly paid out those sums, I don't take issue with Armstrong's number," Deanna Fei wrote.
"I take issue with how he reduced my daughter to a "distressed baby" who cost the company too much money. How he blamed the saving of her life for his decision to scale back employee benefits," she continued.
"How he exposed the most searing experience of our lives, one that my husband and I still struggle to discuss with anyone but each other, for no other purpose than an absurd justification for corporate cost-cutting," Fei wrote.

The AOL chief's comment sparked a media backlash and overshadowed AOL's fourth quarter results, after the online media and entertainment company reported its best growth in a decade.

(Reporting by Jennifer Saba and Bill Berkrot; editing by Nick Zieminski)
[© 2014 Thomson Reuters. All rights reserved.]
Copyright 2014 Reuters. All rights reserved. This material may not be published, broadcast, rewritten or redistributed.