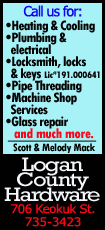 Dealers for rival Ford Motor Co, meanwhile, are also offering hefty discounts.

GM <GM.N> is running a national Presidents Day sale through February 28 at Chevrolet and Buick-GMC dealers that provides incentives of up to $7,092 on the 2014 Chevrolet Silverado and up to $7,588 on the 2014 GMC Sierra. The more generous discounts are being implemented just eight months after the redesigned trucks hit the market last summer.

Ford <F.N>, whose full-size F-series pickup has been the best-selling U.S. truck for 37 years, is providing much lower incentives of up to $3,250 on its big trucks. The F-series is due for a major overhaul late this year.

But many Ford dealers are advertising much richer deals on the carryover 2014 F-Series, with discounts ranging up to $9,000.
On its website on Saturday, Mac Haik Ford in Georgetown, Texas, was selling a 2014 F-150 XLT for $36,315 — a discount of $8,790 from the suggested retail price of $45,105. At Marysville Ford in Washington state, a similar 2014 F-150 XLT was being offered for $8,360 off the $39,355 sticker price.

Chevrolet dealers are countering with even heftier deals, some much cheaper than GM's official Presidents Day specials.

Jeff Belzer Chevrolet in Minneapolis on Saturday advertised a 2014 Silverado 1500 for $20,084 — $10,576 off the sticker — while Wilsonville Chevrolet outside Portland, Oregon, listed a 2014 Silverado 1500 Crew Cab for $30,410, a discount of $10,705 from list price.

Since its new trucks were introduced in mid-2013, GM has struggled to keep pace with Ford.

One bright spot for GM has been a significant increase in the average transaction price, after incentives, on the pickups, which had lagged well behind Ford just a year ago. According to research firm Kelley Blue Book, the average transaction price on the Silverado in January jumped nearly 12 percent to $40,575, while the transaction price on the F-150 remained nearly static from a year ago at $40,672.
But inventories of unsold trucks have been building at both automakers. At the end of January, Ford had a four-month supply of F-150s, while Chevrolet's supply of Silverados had climbed to five months. A two-month supply is considered ideal.

GM's pickup sales also fell in January, partly the result of bitter weather and partly because the company has yet to begin selling heavy-duty versions of the 2014 Silverado and Sierra.

Combined sales of the Chevy and GMC pickups plunged 17 percent to 40,044, while Ford's F-Series sales dipped 1 percent to 46,536. A year ago, before their overhaul, the Silverado and Sierra together outsold the F-series in January.

Heavier incentive spending on the big trucks is likely to cut into profits at both companies, although full-size pickups remain among the most profitable vehicles in the industry.

Full-size pickups and sport utility vehicles account for more than two-thirds of U.S. automakers' global pre-tax earnings, even though they make up just 16 percent of North American vehicle production.
(Reporting by Paul Lienert in Detroit; editing by Dan Grebler)
[© 2014 Thomson Reuters. All rights reserved.]
Copyright 2014 Reuters. All rights reserved. This material may not be published, broadcast, rewritten or redistributed.