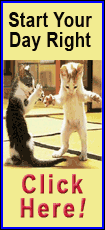 At the same time, residents of Pennsylvania were coping with the aftermath of wintry weather that has left about 107,000 homes and businesses still without power in the southeast part of the state.
Main roads in the Arkansas capital were increasingly open to travel on Saturday as police towed away abandoned cars and crews worked to remove 2 to 4 inches of snow that fell in two hours on Friday night.
Little Rock police said they received reports of at least 151 accidents, and some streets resembled parking lots.
It was not clear how many cars were left abandoned, but a police dispatcher said one street alone had about 30 vehicles left behind.
Forecasters on Friday warned of the snowfall, and schools let out early in anticipation. But the snow was heavier than forecast and took some motorists by surprise.
"It was terrifying with all the cars sliding around," Angie Thompson, a Little Rock resident, said after abandoning her car three blocks from her home.
"It looked like a lifesize pinball machine. I hit someone who was stuck and then had two cars hit me within 10 minutes."
Frigid air stretched from the northern Great Plains to the Great Lakes, and the National Weather Service issued a winter storm watch for Little Rock. The city could get more than 6 inches of snow from early Monday into Tuesday, the weather service said.
On Wednesday, a winter storm in the northeast United States cut power to more than a million homes and businesses. Pennsylvania was hardest hit with about 849,000 customers without electricity.
Repair efforts have been hampered as utility crews have been forced to dig out snowbanks and chip ice off damaged electrical equipment before they can begin repairs.
About 107,000 customers were still without power in the Philadelphia area, said Cathy Engel Menendez, a spokeswoman for local utility PECO, an Exelon company.
Some people in hard-hit rural and suburban areas may have to wait until early next week to get power restored, Menendez said.
The storm also knocked out power to nearly 200,000 customers in Maryland, but 99 percent of them had seen service restored by Saturday afternoon, according to a Baltimore Gas and Electric spokeswoman.
National Weather Service said storms were expected to bring much-needed rain and snow to the Pacific Northwest, Rocky Mountains and parts of California. The northern part of California could get up to three feet of snow in parts of the Sierra Nevada, it said.
(Reporting by Suzi Parker in Little Rock, Writing By Jonathan Allen and Ian Simpson; editing by Alex Dobuzinskis and Chris Reese)
[© 2014 Thomson Reuters. All rights reserved.]
Copyright 2014 Reuters. All rights reserved. This material may not be published, broadcast, rewritten or redistributed.