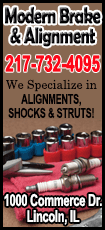 The three-round match would have pitted Zimmerman, who was found not guilty in the 2012 shooting death of unarmed, black teenager Trayvon Martin, against the trash-talking musician with a history of arrests, most of them drug or driving offenses.

Damon Feldman, who has organized numerous bouts between celebrities, said on Twitter that the Zimmerman-DMX match was off after generating a public outcry this week.

"Done with George Zimmerman if you had a major payday sitting in front of you, I know no one else would walk away like I did ***Next!!," he said in a Tweet.

Martin's shooting and Zimmerman's self-defense claim polarized the United States on issues of racial justice, stand your ground laws and gun control.

Feldman came under a barrage of criticism after the fight between Zimmerman and Earl Simmons, better known as DMX, was announced on Wednesday, Martin's birthday.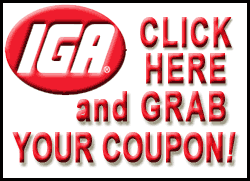 Civil rights leader Reverend Al Sharpton, who has backed Martin's family, cautioned against glorifying Zimmerman. The "Cancel George Zimmerman's 'Celebrity' Boxing Match" Facebook page generated 315,000 "likes."

Sherry Schaefer, Feldman's assistant, said that the promoter had been threatened and had to get a bodyguard.

Feldman was approached about seeking a bout for Zimmerman, although the promoter did not consider him a celebrity, she said.

Schaefer said billionaire Alki David had backed the proposed fight for his FilmOn.com online television service.

The fight was first set for March 1 and then switched to March 15.

In a statement, a spokesman for DMX said the rapper had never agreed to the fight and it would not affect his concert schedule.

After Zimmerman's acquittal, his lawyer said it would be difficult for his client, like defendants in other notorious crimes, to find normal employment.

In his 2013 trial, Zimmerman was accused of racially profiling, following and shooting Martin, a 17-year-old guest in a gated neighborhood in central Florida, as the youth was returning from a convenience store. Zimmerman claimed self-defense.

The trial put the spotlight on Florida's stand your ground law, which allows someone in fear of his or her life to use lethal force.

Since his acquittal, Zimmerman has had several brushes with the law. He has twice been stopped for speeding, once in Texas and again in Florida.

In September, Zimmerman was questioned by police after his estranged wife called authorities saying he threatened her with a gun. He was not charged in that incident.

(Reporting by Ian Simpson in Washington; editing by Dan Grebler and Lisa Shumaker)
[© 2014 Thomson Reuters. All rights reserved.]
Copyright 2014 Reuters. All rights reserved. This material may not be published, broadcast, rewritten or redistributed.