Wrong-way car crashes in Florida and California kill 11
Send a link to a friend
[February 10, 2014] By Brendan O'Brien
(Reuters) — Eleven people died early Sunday in two highway collisions, one in Florida and one in California, caused by drivers going the wrong way, authorities said.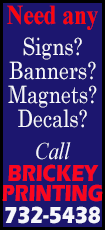 Five people died in the Florida collision and six were killed in California.

A Ford Expedition SUV traveling south on northbound Interstate 275 in Tampa, Florida, collided head-on with a Hyundai Sonata just after 2 a.m., killing the SUV driver and all four people in the other car, according to a Florida Highway Patrol news release.

The SUV became engulfed in flames, the patrol report said. The other vehicle was also damaged by fire. The driver and all three passengers in the car were members of the Sigma Beta Rho fraternity at the University of South Florida in Tampa, the patrol said.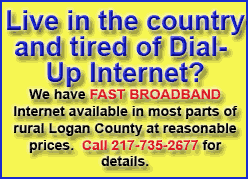 The identity of SUV driver has not been confirmed due to extensive damage to the vehicle, the patrol said. It is unclear if alcohol was involved in the crash, the patrol said.

In California, six people were killed in a pre-dawn crash when a motorist was traveling the wrong way on a highway east of Los Angeles, according to the California Highway Patrol.

Three vehicles were involved in the crash on the 60 Freeway in Diamond Bar, California, according to a state patrol news release.

A Chevrolet Camaro was headed eastbound in a westbound lane of 60 east of Diamond Bar Boulevard when it struck a Ford Explorer, which was then hit by a Ford Freestyle, the patrol said.
The driver of the Camaro, a 21-year-old woman, suffered major injuries and two of her passengers died, as did four people from the other two vehicles, the patrol said. The driver was placed under arrest for suspicion of driving under the influence of alcohol causing great bodily injury and death and for manslaughter, the patrol said.

Online state patrol logs show a vehicle was reportedly traveling at 100 mph on the wrong side of the highway before the collision occurred.

Diamond Bar is 30 miles east of Los Angeles.

(Additional reporting by Kevin Murphy; editing by Edith Honan and Eric Walsh)
[© 2014 Thomson Reuters. All rights reserved.]
Copyright 2014 Reuters. All rights reserved. This material may not be published, broadcast, rewritten or redistributed.