Two jump off bridge into Arkansas river to avoid truck; one missing
Send a link to a friend
[February 10, 2014] By Lisa Bose McDermott
TEXARKANA, Arkansas (Reuters) — A man was rescued and woman was missing after they jumped off an icy highway bridge in Arkansas into frigid water on Saturday to avoid being struck by a jackknifed truck, officials said.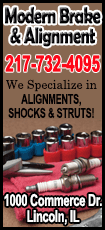 The two had been in a multicar accident at about 2 a.m. CST (0800 GMT) and were outside their cars with Arkansas State Police and emergency equipment when the tractor-trailer truck skidded on ice toward them, police said.
Searchers dragged the Red River in southwest Arkansas to find the woman, described as being in her 40s from nearby Ashdown, Arkansas. The man was found with broken bones and taken to a hospital, said Miller County Sheriff Ron Stovall.
Police are not releasing their names.
The rescued man had fallen close to the banks of the Red River near the Interstate 30 bridge near Fulton, Arkansas, Stovall said.
An eyewitness told a local newspaper, the Texarkana Gazette, that the woman was knocked off the bridge into the river where the water was 25 Fahrenheit (minus 4 Celsius).
A pair of glasses found by Texas game wardens yielded a clue where to resume the search at daybreak on Sunday for the missing woman.
"That's very unique to find something like that, that small of an object," said Larry Pritchett, director of the Miller County Office of Emergency Management.
(Reporting by Lisa Bose McDermott; editing by Lisa Shumaker)
[© 2014 Thomson Reuters. All rights reserved.]
Copyright 2014 Reuters. All rights reserved. This material may not be published, broadcast, rewritten or redistributed.