U.S. company recalls 8.7 million lbs. of beef parts
Send a link to a friend
[February 10, 2014] (Reuters) — A California company is recalling 8.7 million lbs (3.95 million kg) of beef parts because it used "diseased and unsound animals" and lacked proper federal inspections, the U.S. Department of Agriculture said on Saturday.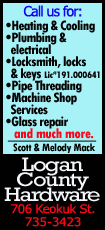 Rancho Feeding Corp of Petaluma, California, produced the beef between January 1 and January 7 and shipped the meat to distribution centers and stores in California, Florida, Illinois and Texas, the department's Food Safety and Inspection Service said in a statement.
No one answered the phone number listed for Rancho Feeding Corporation on Saturday.
The products are unfit for human food and must be removed, the department said. There have been no reports of illness, but consumers are advised to contact a healthcare provider if concerned, the USDA said.
The USDA listed 18 categories of beef parts that are subject to recall, such as feet, lips, cheeks, hearts and tongues. They are in boxes of up to 60 lbs (27 kg).
Some beef carcasses for sale are also in the recall.
Beef carcasses and boxes bear the establishment number "EST.
527" inside the USDA mark of inspection and have a case code number ending in 3 or 4.
(Reporting by Kevin Murphy in Kansas City, Missouri; editing by Lisa Shumaker)
[© 2014 Thomson Reuters. All rights reserved.]
Copyright 2014 Reuters. All rights reserved. This material may not be published, broadcast, rewritten or redistributed.