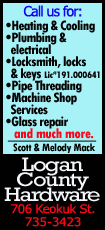 The move comes after U.S. federal officials launched a separate probe into employment practices at JPMorgan Chase & Co, reviewing the circumstances behind the U.S. bank's hiring of well connected Chinese bankers. That investigation has prompted investment banks across Greater China to look into the roles of certain Chinese bankers.

Joseph Chee, head of capital market solutions at UBS, and colleague Sharlyn Wu, were put on leave last week, IFR reported, citing unnamed sources. IFR, a Thomson Reuters publication, did not identify Wu's current title.

The effective suspension of the two bankers comes after an internal probe into the hiring of Joyce Wei, the daughter of the chairman of Chinese industrial company, Tianhe Chemicals.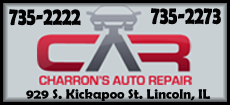 UBS declined to comment. Chee did not respond to a call to his mobile phone. Wu did not respond to a call to her office.

Tianhe is pursuing a Hong Kong IPO later this year in a deal that could raise as much as $1 billion. The IPO plans came into focus last month after IFR reported that JPMorgan dropped its pursuit of a role in the offering because of its previous employment of Wei.

Hong Kong securities license filings show that a Jiao Wei worked at JPMorgan from January 2012 to August 2013, and joined UBS in October. Jiao is Joyce Wei's Chinese name, a person familiar with the matter told IFR last month, affirming also that she is the daughter of Tianhe's chairman.
IFR reported then that UBS was among the banks seeking a mandate for the Tianhe IPO.

The U.S. Securities and Exchange Commission (SEC) and the Department of Justice are investigating whether JPMorgan violated bribery laws by improperly hiring the relatives of well connected Chinese officials. That investigation is ongoing and the bank has not been accused of any wrongdoing related to the issue.

Separately, citing a confidential email, The New York Times reported earlier on Monday that JPMorgan Chief Executive Jamie Dimon was asked by China's top insurance regulator to hire a family friend as a "favor".

(Reporting by Fiona Lau of IFR, with additional reporting by Elzio Barreto and Denny Thomas; editing by Michael Flaherty and Ian Geoghegan)
[© 2014 Thomson Reuters. All rights reserved.]
Copyright 2014 Reuters. All rights reserved. This material may not be published, broadcast, rewritten or redistributed.