Russian police kill four Islamist militants in North Caucasus
Send a link to a friend
[February 10, 2014] MOSCOW (Reuters) — Russian police killed four suspected militants, law enforcement officials said on Monday, in a shootout at a house in the North Caucasus, highlighting regional security concerns near the 2014 Winter Games in Sochi.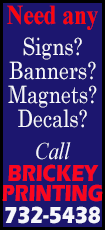 The gun fight broke out on Saturday after police surrounded a private house used by militants in the province of Dagestan, which lies some 600 kilometers (380 miles) from Sochi on the other end of the Caucasus Mountain chain.

There was no indication the shooting was connected with the Games.

President Vladimir Putin, who has invested personal and political prestige to ensure the Games' success, ordered security forces on high alert after a suicide bomber killed at least 37 in the southern Russian city of Volgograd in December.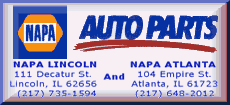 Militants wage violence to establish an Islamist state in the predominantly Muslim North Caucasus. Militant leader Doku Umarov, Russia's most wanted man, threatened to disrupt the Olympic Games in a video posted online last year.

Russian newspaper Kommersant said among those killed was an ethnic Russian convert to the insurgency.

Security experts say the use of ethnic Russians in the insurgency shows the militants' increasing reach and a strategy that could help them avoid detection in heavily policed areas like Sochi.

Russia says the Games are as safe from militant attacks as anywhere in the West and Russian security services are working with colleagues form Europe and North America.

Russia's Islamist insurgency in the North Caucasus, which stretches from Dagestan on the Caspian Sea to near Sochi's coast on the Black Sea, is rooted in two wars between Russian forces and Chechen separatists in 1994-96 and 1999-2000.

Dagestan has become the focal point of the violence.

(Reporting by Thomas Grove; editing by Ralph Boulton)
[© 2014 Thomson Reuters. All rights reserved.]
Copyright 2014 Reuters. All rights reserved. This material may not be published, broadcast, rewritten or redistributed.