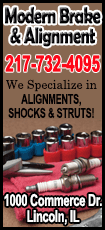 Wildcats quarterback Kain Colter has teamed up with Ramogi Huma, a former University of California-Los Angeles player turned activist, to form the College Athletes Players Association (CAPA), a first-of-its-kind labor union.

CAPA has asked the National Labor Relations Board (NLRB) to schedule an election so Colter and his teammates can vote on whether they want union representation. The agency is due to hold a preliminary hearing on the matter this month in Chicago.

In deciding whether an election is warranted, the NLRB must answer a question that has dogged college athletics for decades. Are players only students or are they effectively employees?

College sports is immensely profitable for schools, coaches, boosters, conferences and commercial interests. The National Collegiate Athletic Association (NCAA), which organizes sports programs for roughly 420,000 college athletes, reported $872 million in 2012 revenue, according to an audited statement.

If the NLRB decides that players are employees who have a right to unionize, "it's going to turn college athletics on its head," said Joseph Farelli, a labor lawyer at the firm of Pitta & Giblin who has represented both employers and unions.

The board has never considered this issue before, said labor lawyers. A spokesman for the NLRB said he was not aware of any previous case and declined further comment because the issue is pending.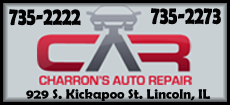 Any NLRB decision on the Northwestern case would only apply to athletes at private universities because the board has jurisdiction only over private-sector labor relations.

LONG HAUL AHEAD

The Northwestern Wildcats are historically underdogs on the football field, but the players may be executing their unionization play at a favorable time.

Under U.S. President Barack Obama, the NLRB is controlled by Democrats, the party friendliest to organized labor, which supports CAPA. The NLRB's record suggests it may be open now to declaring certain groups of students to be employees.

CAPA has said it aims to ensure that players get medical coverage for sports-related care, to improve graduation rates, and to push for fair compensation. University and NCAA medical insurance generally does not cover players' sports-related conditions that continue after they leave college.

An "overwhelming majority" of the team's roughly 85 scholarship players has expressed interest in unionizing, according to CAPA.

A decision favoring the players would be an incremental victory, labor lawyers said, but it would almost certainly be subjected to a long legal appeals process, making any widespread unionization of college football a distant prospect.

The NCAA has said in a statement that the Wildcats players are part of a "union-backed" power grab that will undermine their educations.

Northwestern has said it is proud that its students are raising issues about athlete safety, but that unionization and collective bargaining are not "appropriate."

"At Northwestern, students who participate in NCAA Division I sports, including those who receive athletic scholarships, are students, first and foremost," university spokesman Alan Cubbage said in a statement.

"Participation in athletic events is part of the overall educational experience ... not a separate activity."

SPORTS IS BIG BUSINESS

College sports programs generate billions of dollars in revenue for the NCAA, based in Indianapolis, and its member universities. Players are barred by association rules from receiving a cut of the proceeds, or from drawing a salary.

The NCAA gets $770 million a year under a 14-year, $10.8 billion deal from CBS and Turner Broadcasting for the rights to show the NCAA's annual "March Madness" basketball tournament.

ESPN pays the association $125 million a year to show its Football Bowl Championship games, according to media reports. The NCAA in turn distributes revenue to individual schools.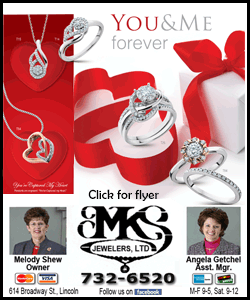 Northwestern, for example, got $27.5 million in revenue from its football program and $11.7 million from its basketball program in the 2011-2012 season, according to U.S. Department of Education statistics compiled by CAPA and Drexel University.

The university's head football coach took home about $1.3 million in 2012. His players each got athletic scholarships worth about $56,500 that fell several thousand dollars short of the full cost of attendance, said the CAPA-Drexel report.

Huma and Colter are quick to emphasize that the union push was not prompted by any mistreatment by the university, located in Evanston, Illinois, on Lake Michigan just north of Chicago.

CAPA, Huma said in an interview, only wants the NLRB to look at the "facts" and "accurately recognize this as an employer-employee relationship that gives the players labor rights."

Colter, in a statement provided by CAPA, asked:

"How can they call this amateur athletics when our jerseys are sold in stores and the money we generate turns coaches and commissioners into multi-millionaires?"

Labor unions are backing the players. The United Steelworkers union has said it will cover CAPA's legal expenses. Richard Trumka, president of the AFL-CIO, the largest federation of U.S. labor unions, has offered verbal support.

EMPLOYMENT RELATIONSHIP?

CAPA's future, for now, is in the hands of the Chicago office of the NLRB, a federal agency that oversees private-sector union elections and polices unfair labor practices. At the upcoming hearing, the university and the union will argue over whether the players exhibit the type of relationship with the university that workers typically do with employers.

Standard benchmarks include the extent to which an employer controls an employee's schedule; the discretion the employer has in hiring and firing; and evidence of compensation.

"Schools dictate where players can live, what they can eat, whether or not they can even leave a hotel during a trip, their off-season schedules," Huma said.

The NCAA has indicated it will defend its long-standing position that college sports participants are not employees, but "student athletes." The organization began using this term after two state courts in the 1950s and 1960s found that scholarship students who died while performing athletic duties were effectively college employees with workers' compensation rights.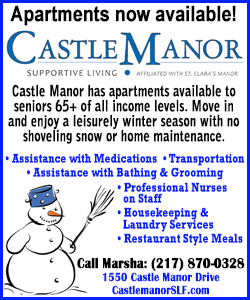 Since then the NCAA has largely blocked further workers' compensation claims, said a Buffalo Law Review analysis.

"There is no employment relationship between the NCAA, its affiliated institutions or student-athletes," NCAA Chief Legal Officer Donald Remy said in a statement.

Some lawyers said the closest analogy to the college athletes' situation may be the NLRB's treatment of graduate students who have tried to unionize. The board has evaluated whether graduate students' work for their colleges is incidental to their education, or whether it renders them employees.

The NLRB's decisions on this issue have vacillated, as board control has shifted from one political party to the other. "It's very political, it's not unusual for the law to change as you change administrations," said labor lawyer John Lomax at the firm of Snell & Wilmer.

Athletes differ from graduate students in at least one important respect, said Foley & Lardner lawyer Jon Israel.

"They're given a scholarship — compensation — in return for services that have nothing to do with academics, it's entirely based on football," Israel said.

(Editing by Kevin Drawbaugh, Howard Goller and Tiffany Wu)
[© 2014 Thomson Reuters. All rights reserved.]
Copyright 2014 Reuters. All rights reserved. This material may not be published, broadcast, rewritten or redistributed.